Meet Melissa Cavanaugh, PLPC, clinician specializing in play therapy at Counseling and Recovery Guidance in Lafayette, LA. Having come into the practice under supervision of Jessica Kendrick, LPC, in October of 2019, Melissa is getting settled and making home in her new workspace.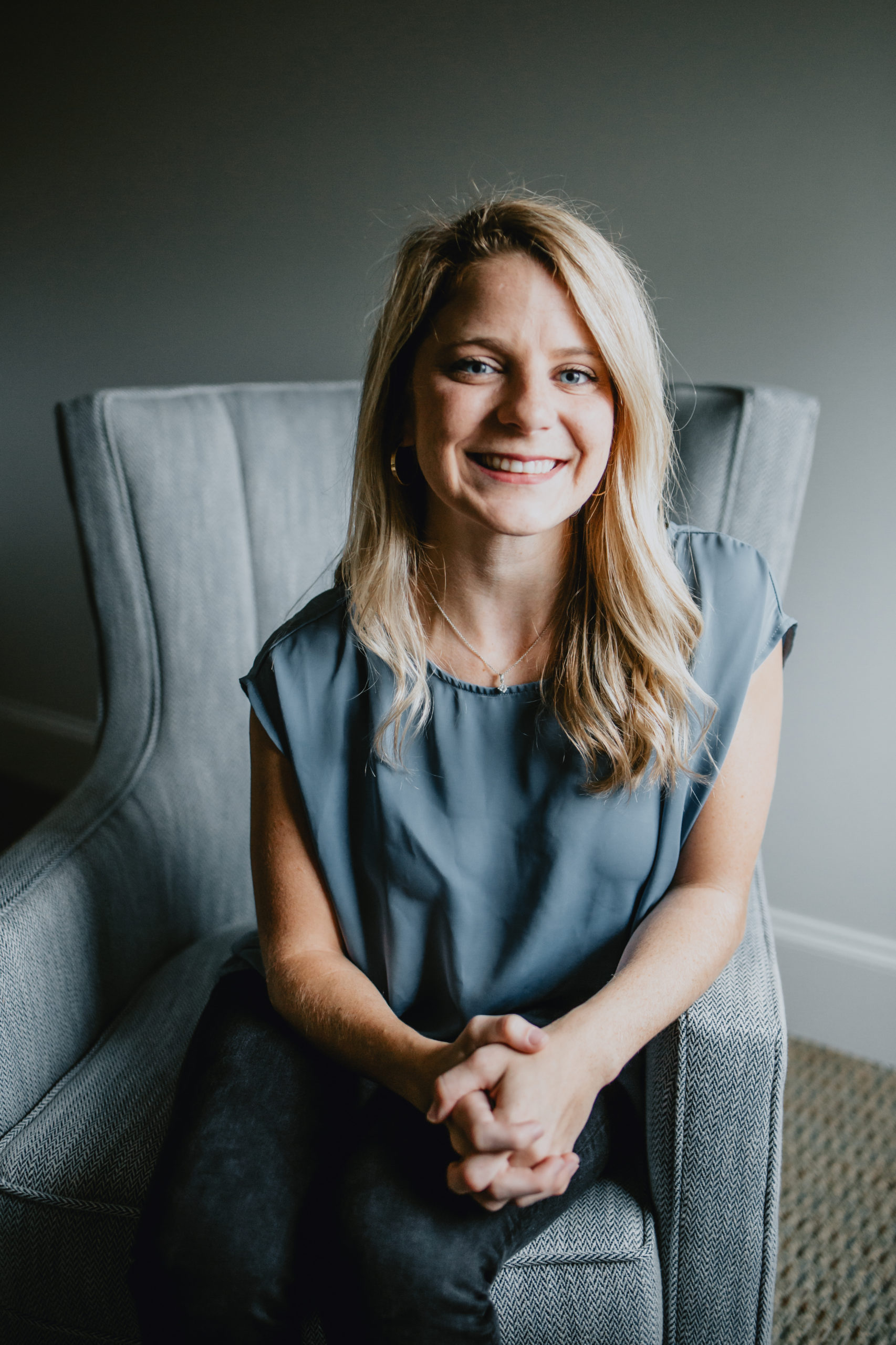 For Melissa, the time of transition into Counseling and Recovery Guidance and the licensure process serve as opportunities to create and lean into channels for support both in practice and outside of practice. She notes that oftentimes the support from which she benefits most is an outside reminder that she is indeed adequately equipped to handle the challenges that come up in practice. Dr. Irv Esters, Melissa's Board-approved supervisor, provides precisely this kind of hands-off support, which allows Melissa and other supervisees the space to practice reliance on their own capacities and ask questions if the need arises. 
"I reached out and met her for coffee."
By way of a Facebook page, Melissa first came in contact with the founder of Counseling and Recovery Guidance, Jessica Gibson Kendrick, LPC, about six months before she graduated with a Masters degree in Counselor Education from the University of Louisiana at Lafayette. Unsure of how she wanted to move forward professionally and seeking networking opportunities, Melissa reached out to Jessica.
"I just really liked the energy that she [Jessica] put out and how she talked about recovery in the addiction community."
Upon their meeting, Melissa and Jessica found that they shared the experience of being personally affected by addiction within their families of origin. Personal experiences in the realm of addiction informed both of their decisions to pursue careers in behavioral health and have oriented them toward wanting to help people in this space. In this initial meeting, Jessica also communicated to Melissa her experiences in private practice, the struggles and successes, and offered guidance to Melissa as she moved forward.
"Our personalities mesh really well, and she's a great site supervisor."
In finding a similar value-alignment and sharing more supportive experiences for professional development, such as carpooling for conferences or simple chats over coffee, Jessica offered to bring Melissa into Counseling and Recovery Guidance as a practitioner. Jessica's support as a caring colleague and, now, as a site supervisor have been and continue to be essential in Melissa's growth as a behavioral health professional.
Also essential in the licensure process for Melissa has been learning actionable ways to support herself in the profession, that is, learning what works and what does not work. Managing time with intentionality is a big piece of this puzzle. For instance, she makes sure to actually schedule in time during the day for rest, such as an hour for lunch or time between client appointments in which she can lie down on the couch. Likewise, working no later than 7 PM on a typical workday and getting eight hours of sleep every night are important time management practices in favor of self-care.
"I know I look really young. I get that a lot from my clients."
Melissa acknowledges her youthful appearance and how that sometimes can present a challenge in that clients can be doubtful of her expertise or life experience. For Melissa this is merely an opportunity for learning and validation for the skills she already possesses. When I asked Melissa to speak to what she values most as a practitioner, she replied that furthering her own education for the service of her clients took the cake. She also emphasized that willingness and knowledge to refer out and suggest outside resources are indispensable to the continuing education process.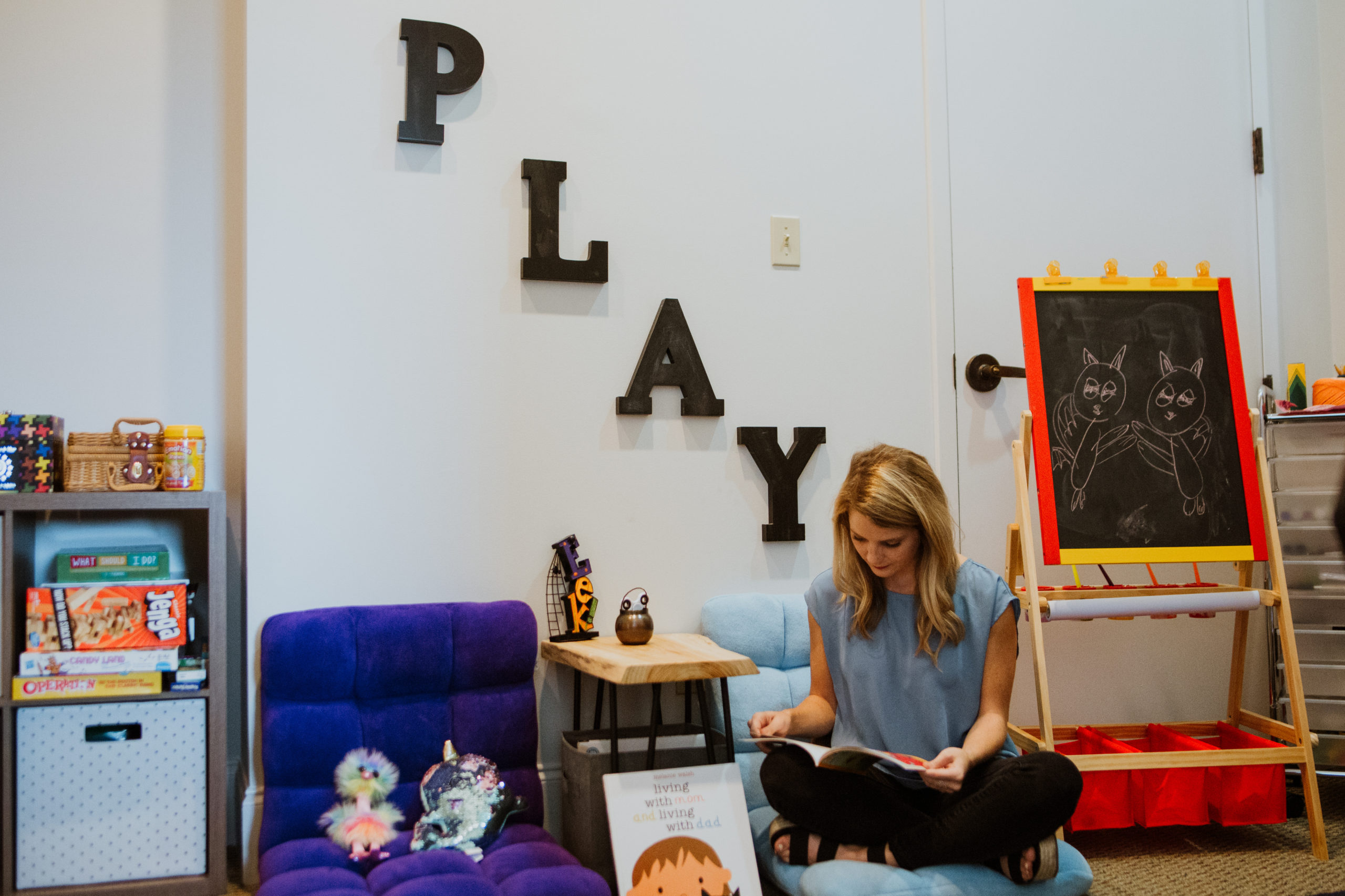 Melissa's work of creating opportunities for support extends not only to herself and her clients but to other behavioral health professionals as well. Reflecting on her experiences with Jessica Kendrick, support could be as simple as a chat over coffee or lead to extended mentorship and partnership in practice. For Melissa, being a channel through which support can flow means making herself available for consultation and being willing to share her lived experience with other people. 
Sharing experiences is not about having all the answers but rather cultivating the space for supportive community in a profession where individuals can be prone to compassion fatigue and burnout without healthy supports. Melissa also notes how important it is for recent graduates and those just entering the field, like herself, to not only have outlets for support from other professionals but to also take ownership of their own competence, experience, and capacity to find solutions.
Start connecting with Melissa and other clinicians in Louisiana by creating your own TPN.Health clinical profile!