"We've noticed through both our work and personal experiences that either you or the person you care about is struggling with substances. There aren't that many degrees of separation anymore." -Counseling and Recovery Guidance, LLC
Jessica G. Kendrick, LPC, and her colleagues are celebrating the opening of Counseling and Recovery Guidance, LLC, an outpatient private practice serving families affected by substance use issues, in Lafayette, LA. Over the years as a practitioner in the Lafayette community, Jessica has observed a gap in resources for the family members of those with substance use issues.
The dream to address this gap community-wide has been in the works for about a year and finally became a reality in the opening of the practice. Jessica's experiences, personal and professional, have worked together to orient her in the field of addiction/recovery and ultimately to find the resources and community necessary to manifest Counseling and Recovery Guidance, LLC.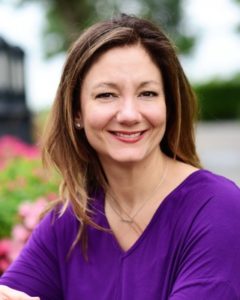 Like many, Jessica's experiences in the world of addiction and substance use began close to home with a family member using substances. In the context of these experiences, Jessica and her family utilized programs such as 12-Step Recovery and Celebrate Recovery to help them find solutions to living in contact with someone struggling with substance use. Upon experiencing the loss of her brother to overdose, she was certain that she did not want addiction and substance use to be the focus of her work.
However, addiction and substance use, regardless of Jessica's preference at the time, seemed to involve itself in her work. While starting her private practice and facilitating several residential and outpatient groups, she worked as a yoga teacher at Red Lerille's, a health club in Lafayette. In class, students would frequently share emotional experiences, many of which were surrounding substance use. So the conversations kept coming up, and in the process informed the direction of Jessica's practice. Likewise, Jessica has always loved yoga and acknowledges the connection between yoga, recovery, and personal growth.
"It was always present, but I just resisted it for a while."
In the spirit of curiosity, Jessica accepted a public relations position at Victory Addiction Recovery Center in 2015. There she took part in facilitating the Family Care Group, in which she helped families of people struggling with substance use to find alternative, more adaptable ways to relate to the using members.
What she found over time, to her own surprise, was a sense of joy in the experience of working with these families. In Jessica's words, the initial time at Victory served to "slowly switch on the lightbulb" for work directly involving addiction and recovery. Her continued experience at Victory has fueled the realization of building a practice to support the entire family, not just the struggling individual, around substance use issues.
"Probably the most fulfilling part of what I do is being able to interact with the entire family, not just the person."
At Counseling and Recovery Guidance, LLC, Jessica and her colleagues' mission is to serve the entire family affected by addiction. This means that when addiction or issues around substance use come up with clients, the clinical team at Counseling and Recovery Guidance, LLC, is prepared to explore the territory as they operate under a standardized understanding about what addiction is and how it affects the family.
The other side of private practice
When I asked Jessica if there was anything particularly challenging or helpful in private practice, she replied without hesitation: Media. A large part of building the practice has been finding the time and resources to market it. In 2019, this means adapting to the arenas where people are spending their time, that is, digital media.
"Now, we have to talk about it."
The reality is that the use of digital media is so pervasively woven into the nuances of life that to not talk about it is to ignore an essential piece. In the realm of private practice, digital media use comes up in marketing through social media platforms, website-building, and learning to properly use HIPPAA compliant technology. For instance the team at Counseling and Recovery Guidance, LLC, utilizes Telehealth to meet with clients who are unable to travel to the office space. So, the relationship between technology use and private practice is as a conversation that deserves continued exploration.
Acknowledging the rapid progression of technology from her childhood to today, she remembers hearing the first internet dial tone when she was in primary school while her daughter never known life without smart devices. On her preparation in graduate school for addressing digital media, Jessica shared, "We were told that these were things you need to look at but we weren't told how. And so that's a challenge."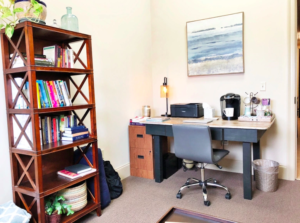 Today, Jessica meets the challenges and excitement of living in a world where digital media directs the moments of people's lives — quite different from the world in which she grew up. To work with the world as it is, she independently seeks out resources to inform her navigation of technology's integration into her business.
Outside of the digital media realm, Jessica works to grow and inform her own experience in practice by hosting a monthly consultation group for clinicians in the Lafayette area. The group meetings were born from a time when Jessica worked in a building full of financial advisors and attorneys. Here, she realized how much she missed and benefited from working alongside other therapists. Today, the meetings provide clinicians in the Lafayette area with the space to mutually share experiences and, in doing so, support one another and build referral sources.
As we work to integrate the behavioral health space through digital media at TPN.Health, we look forward to hearing more about experiences of clinicians in the community to inform our platform. We are especially grateful for Jessica's sharing on her navigation of technology in behavioral health and community-building, as this is the territory in which we are working!
Keep up with the progress of TPN.Health! Subscribe to our mailing list.
Sign up today to start connecting with clinicians in Louisiana.