On Continuing Education and Perinatal & Postpartum Care
Heads up! On January 17th, Joy Couvillion Louis, LCSW-BACS, PMH-C, will be facilitating a Board Approved Clinical Supervisor (BACS) Renewal CEU at the Harbor Community Collaborative. Joy has come into the world of CEU facilitation from aptitude in raising awareness within her community of clinicians. When facilitating CEUs, she values creating opportunities for clinicians to actively engage in what they are learning by providing ample opportunities for interaction and encouraging audience participation.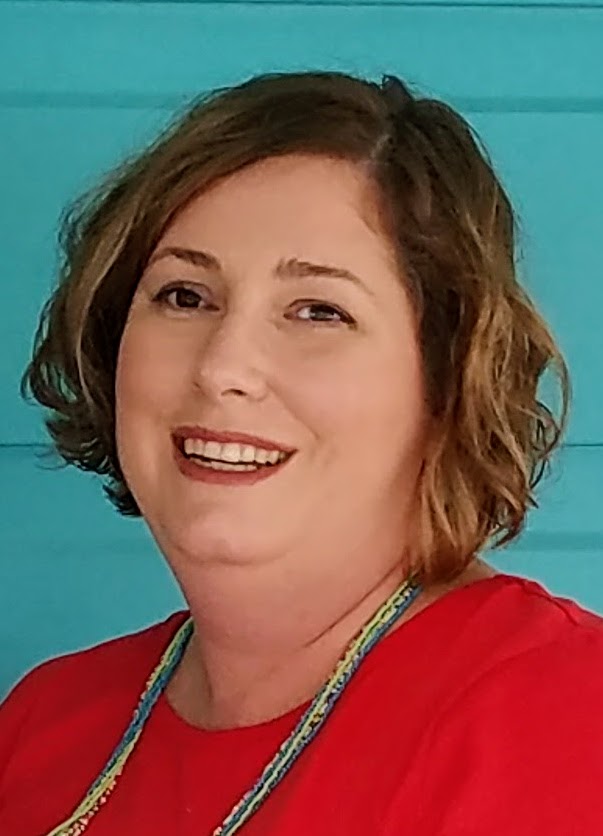 For this particular BACS Renewal CEU, Joy is collaborating with her colleague Dr. Katie Godshall, LCSW-BACS. Co-facilitating quality CEUs is something about which they have been dreaming, as they both share a passion for continuing education that actually challenges and helps them to grow as clinicians. Now, they are making the dream of being a collaborative force in clinical continuing education a reality, starting with BACS Renewal CEU. More to come!
"It's a constant struggle, but I wake up every day and think about how I am going to make sure I am always taking care of myself so I can have the honor to be present with people on their journeys."
In her supervisorial role, Joy pays particular attention to self-care awareness in the clinical lives of her supervisees. For instance, every six months she administers a quality of life survey centered on compassion fatigue. The attention to self-care in the role of supervisor stems from her own experience of intentionally cultivating self-care patterns. Over the past two years, she has honed a specific mindfulness practice that is essential to her routine. Likewise, she has learned to truly not work when she is not working; this means taking small decisive actions like setting her phone to "Do Not Disturb" and declining to answer emails.
"In some ways it has been easier than I thought, but in a lot of ways it has been harder than I thought."
The most prominent distinction between starting a practice and working for someone else is that now, Joy is the only one deciding what exactly to do with time and resources. This means that accompanying the responsibility of making decisions is the freedom of making decisions. For instance, Joy notes that, since starting her own private practice Joyful Thoughts, LLC, she has had the time to take care of herself in a way that she was never able to do in eighteen years of working in agencies and community organizations. 
"Knowing I have support from other people in private practice makes all the difference."
As Joy is the sole proprietor of her practice, having a network of colleagues with whom to consult or to whom she can call has, in fact, proved essential. Although support and resources abound, the greatest challenge by far has been knowing when to outsource. As a person who learns by doing, knowing what she can accomplish on her own and when to involve another set of hands or technology, such as an electronic medical record, is an experimental process.
Joy is passionate about her work in infant mental health as well as perinatal mental health and holds certifications in both of these areas. Early in her career, getting hands-on community experience in at Early Childhood Support and Services solidified her desire to serve the population ages 0-6 and their caregivers. Today, although she is still able to tap into a level of community work through opportunities like postpartum visits for the clients she is seeing, she dearly misses the in-depth community involvement that was built into a day's work at some agencies.
In actuality, the seeds of Joy's desire to work specifically with families and children were present long before Joy had any experience working in the behavioral health space. Born with a visual impairment, Joy's parents advocated for her and provided her with access to the interventions she needed. She knew that having supportive caregivers who made way for her needs to get met regarding her impairment was a personal fortune and something many people did not experience. So, being a vehicle for other families and children to have the same kind of access to care that she experienced has been the bedrock to her journey in behavioral health.
At Joyful Thoughts, LLC, creating opportunities for client access are nuanced and begin well before a client sets foot into her office. For instance, it is principle to have an office with clear signage that is accessible to public transportation and to provide specific directions to the exact location of the office. Nuances like these as well as accepting Medicaid make a world of difference that can often be overlooked when one is opening a private practice.
Joy's involvement in the postpartum and perinatal worlds as well as her valuable contributions to continuing education in her community have bred great excitement over the Postpartum Support International (PSI) Conference 2020, coming to New Orleans in July. "The conference is not just for social workers!" Joy emphasizes. Its purpose is "to bring together and inform mental health providers, childbirth professionals, support and resource providers, caregivers, policy-makers, researchers, volunteers, families and educators who want to improve their understanding of PMDs and improve their ability to serve pregnant, postpartum, and post pregnancy-loss families" (Postpartum Support International). 
Joy notes that her work with different providers often sheds light on the level of integration within primary and behavioral healthcare, the gaps and the bridges. Ultimately, the conversation on perinatal and postpartum care is multidimensional and ongoing. In service of continuing the conversation, Joy highly recommends attendance to the PSI Conference in 2020 for anyone who is in contact with these areas in their profession. 
Have a passion for quality continuing education? 
Connect with Joy on TPN.Health to see how she is contributing to continuing education for providers. 
Want to host your own CEU event?
 We can help! Reach out to TPN.Health for sponsorship.