Before Foley Nash, LPC-S, LMFT-BAS, entered into the behavioral health field formally, he was (and still is) a linguist and teacher. Upon acquiring a BA of Spanish with a German minor, he continued studying language in the pursuit of a Masters degree in Spanish Philology & Applied Anthropological Linguistics. Near the end of his Masters degree, Foley decided to get a teaching certificate upon the realization that no one was going to pay him to study the development of Pidgin and Creole languages of the Caribbean from French & Spanish.
From 1975 to 1988, Foley taught English, Spanish, French, and German in the Monroe, LA school system. He recalls with interest experiences of being newly exposed to working with the Black community, as he began teaching during the onset of Desegregation in the Monroe school system. Ultimately, serving his students while coming up against institutional stringencies within the school system presented challenges that would prime him to become a counselor and eventually lead to full transition into the behavioral health field.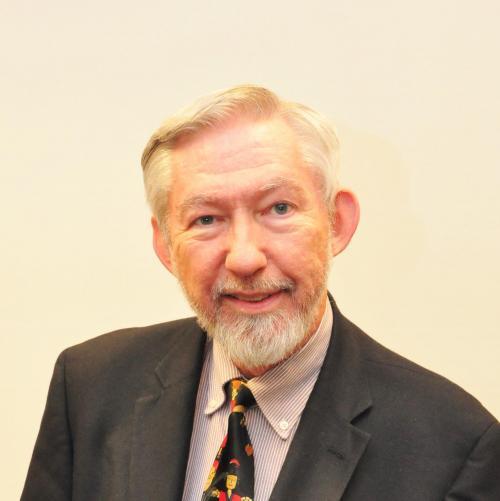 "In some ways, counseling is a different form of teaching. One of the things I find most appealing–I guess a part of my teacher personality–is when I see somebody grasp stuff and be able to put it to use with their own insight."
Even with a career change to behavioral health, Foley has certainly not left behind his orientation as linguist and teacher. For instance, in his clinical supervisory role, he cautions supervisees that their insight to the client's needs is irrelevant unless the client sees what they need and are willing to make some kind of change themselves. In Foley's experience, witnessing the client gaining their own insight is one of the most rewarding things of practice. His background in linguistics plays an active role in practice today as he sees several Spanish-speaking and French-speaking clients. 
"One of the most important things for me is to keep a fresh perspective."
Over the course of forty-four years in the workforce, Foley has always been inclined to take measures to avoid stagnation. For instance, while working within the school system, Foley saw it advantageous to get a Masters degree in Adolescent/Adult Counseling to better support himself financially and with student interactions aside from teaching. Avoiding stagnation has also manifested in the form of willingness to change jobs if his current employment position ceased lending itself to change and growth. 
He recalls poignantly an instance of supporting a student who shared a suicidal ideation with Foley. Ultimately, the governing figures in the school appeared more concerned that the student missed class to speak with Foley than the fact that the student had a need for support in a difficult time. The experience of incongruence with the school to keep the student from being punished made Foley realize that he could do more effective work outside of the constraints of the school system. Shortly after the event, he made the full transition to behavioral health.   
On the flip side of his thirst for growth, Foley encounters a challenge in keeping up with a rapidly evolving field, in which new evidence and opportunities for reevaluation surface daily. The challenge of keeping up with the pace of the field arises specifically in satisfying the CEU requirements for dual licensure as an LPC and LMFT. 
"In private practice…you can feel like you're out there on your own."
In Foley's experience, maintaining a well-integrated perspective while meeting the disruptive nature of the behavioral health field requires much support. He expresses that he would like to see prevalence of CEUs on that cover a breadth of ethics topics for practitioners and the business-building side of private practice. He notes the importance of learning to cultivate interactions with other professionals in the field for supervision and consultation.
Over the course of his career in behavioral health, Foley has created opportunities to be involved in a variety of roles, including systems management, leadership development, work in systems of care, EAP services, consultation, appraisal, clinical supervision. Today, Foley maintains three private practice locations in Baton Rouge, Slidell and works in an administrative role as Director of Clinical Services: Behavioral Health for Aetna Better Health of Louisiana (ABHLA).
Connect with Foley in TPN.Health! If you have not yet begun your journey of connecting, growing, and discovering in TPN.Health, click here to get started.