"What got me into the field was someone else actually believing in me and seeing something I did not see in myself."
Ten years ago, fresh from the Marine Corps, Beau Laviolette, LCSW, LAC, was contemplating the next phase of his life. Having had exposure to behavioral health as a person in long-term recovery, Beau knew he wanted to find some lasting way to pay it forward to the community that had helped him so significantly. Following encouragement from a friend, Beau decided to take the plunge into behavioral health as a career pathway.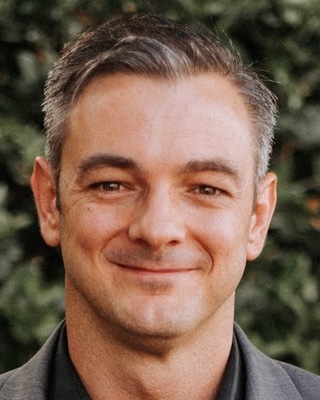 "I think a big part of it is just learning how to help people in a very healthy way–how to have the skills that I need to be able help people and be able to be the best version of myself in my sessions while I'm helping people."
Over the past ten years, Beau's orientation as a practitioner has shifted immensely as a result of attunement to his own experiences in practice. Within this shift has been a willingness to invest in continuing education opportunities and to find out, often by trial-and-error, what works and does not work with clients in a relational context. For instance, when Beau first started practicing, his initial internal question upon meeting a client used to be, "What's wrong with you?" Now, his internal question is, "What happened?" Over time, Beau has seen the impact of paying attention to and shifting his own internal state as it relates to his interactions with clients and, specifically, practicing from a space of empathy.
In the way of continuing education, Beau emphasizes, "One of the best things that I could do to be a better therapist was learn as much as I can about trauma. I would say that has probably helped me the most [in] working with people, having more empathy for people, [and] having compassion." Part of his understanding of trauma has been the adoption of IFS-Informed EMDR. Beau has found that the practice of this modality over the past year and a half has created a pathway to solutions for a set of clients who were having an especially difficult time. He notes also that observing the success of the modality with clients has alleviated the dissonance he was experiencing as a practitioner.
"I believe when we stop growing we start dying, and that is true for my profession."
Creating a community that is supportive of growth has also contributed to Beau's ongoing paradigm shift as a practitioner. He has found that actively surrounding himself with a community that has a growth-centered mindset has played a role in enabling him to learn how to be a more effective practitioner. Beau continues to find that seeking out colleagues who value growth processes help him not only in the context of his practice, but in building various facets of his professional life as a whole. 
Essential to Beau's journey in the behavioral health field is his continued diversification into professional roles in addition to therapist, such as online teacher and public speaker, all of which have built upon one another to create his brand Therapy Teacher. Beau emphasizes that part of his health as a professional in the behavioral health field depends upon his ability to wear several hats and, in the process, accumulate resources that will support him in times of transition. 
Building a public presence, specifically online, centered around education in the behavioral health field for Beau has been a uniquely challenging and successful process. He has sought the consultation of professionals outside the behavioral health industry and spent hours learning skills such as video editing and website design. Foundational to the micro-successes within the project, Beau finds, is the experience of a multitude of failures. He notes that a willingness to step out of his comfort zone in the way of time and resource expenditure has been invaluable in getting the project off the ground and moving it forward. 
"Where I am in my life and business I'm probably experiencing more freedom than I have in years of my whole career."
In the long term, Beau expresses his desire to structure avenues that allow him to share what he has built with other therapists, such offering tangible services for building an online-presence, like video editing, or other opportunities for consultation. It is his hope to use TPN.Health as a tool not only to support his private practice but to create opportunities for diversification by sharing his original content on the platform and connecting with like-minded professionals in the field. 
Do you value diversification as a behavioral health professional? Perhaps you already play roles such as teacher or content-creator in addition to practitioner. Perhaps you'd like to start! Not only is TPN.Health a platform for supporting the referral process but a platform for supporting you as a professional in the behavioral health field. Connect to other members in TPN.Health to create opportunities for professional growth and share resources in our newsfeed.