"I feel a really strong connection to destigmatizing grief."
Through a journey of professional re-alignment and education in her own healing processes, Allison Durant, LPC, is doing work centered around therapeutic support and education in experiences of grief and loss. Her passion for addressing the issues of grief and loss stem from a personal encounter with loss at a young age and the resulting attunement to societal intolerance and stigma surrounding the issues. Having worked as a CPA in healthcare for the majority of her career, she began to consider a career shift that would allow her to cultivate this passion as well as facilitate meaningful experiences for people.
Seeing the benefit of receiving counseling services in her own life, Allison became curious in the behavioral health field as an option for a career-shift. Curiosity turned to action when she enrolled in a Masters in Counseling Education program at UNO in 2012. Working diligently since that time, Allison celebrates completion of the LPC licensure process as of January 7, 2020! Allison reflects that the experience of re-committing to a degree program after having spent so many years away from academia was uniquely challenging and rewarding. Going back to school was difficult in the realms of mindset-shifting and balance with other areas of her life, such as working and being a mom. However, her commitment to the behavioral health path was and is fueled by a vision of specificity, which makes the arduous process worthwhile.
Today, Allison is manifesting the intention to address grief and loss stigma in the community and provide therapeutic support to grieving people by opening the New Orleans Grief Center. In addition to providing one-on-one counseling services, she is facilitating two weekly therapeutic groups with a psychoeducational component through the spring. The "Grief" group is open to all people who have experienced a significant loss, and the "Motherless Daughters" group is geared toward women who have experienced the loss of a primary caregiver before the age of twenty-five.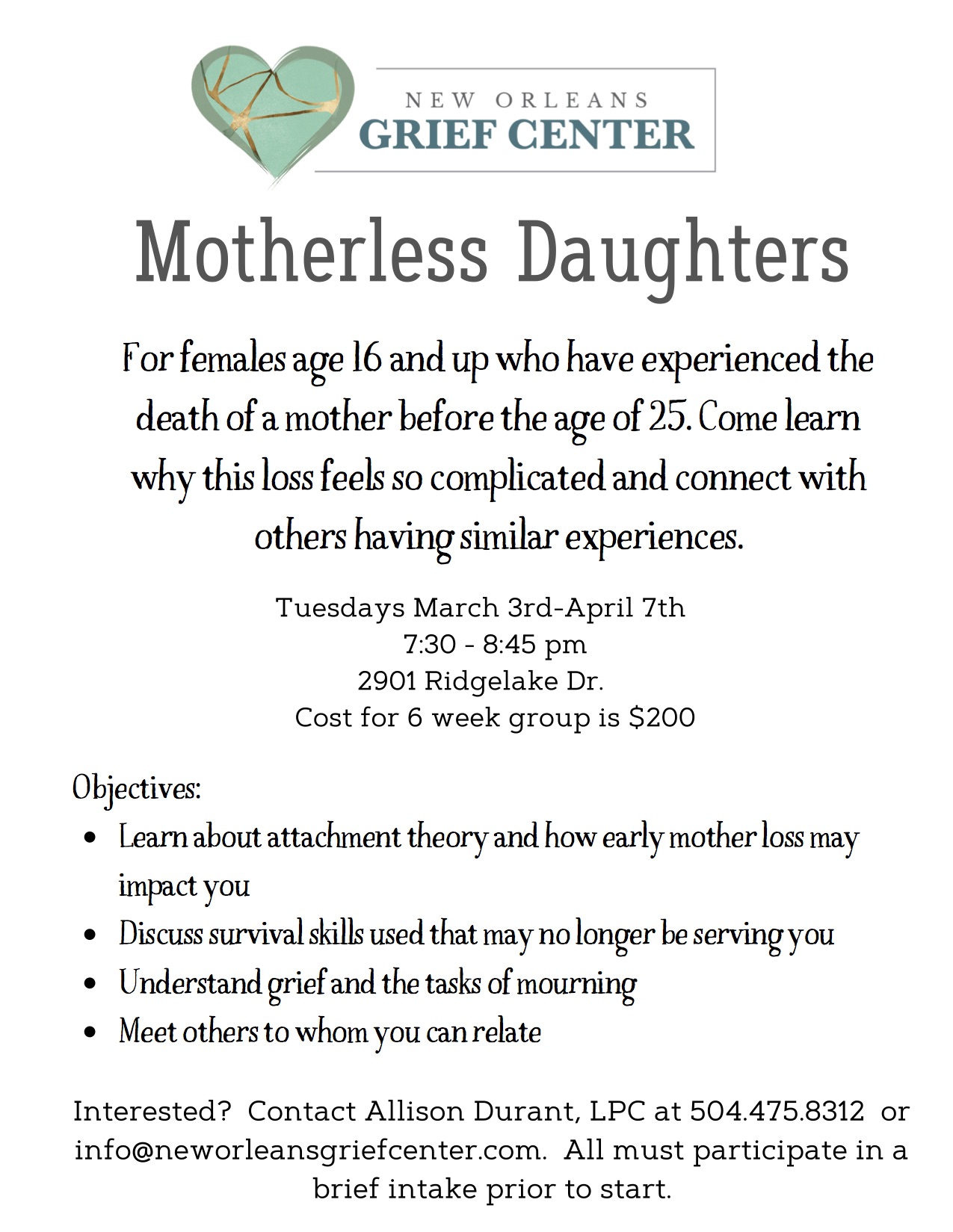 As her practice is still in a fledgling stage, Allison notes that this time is about evaluating the nuanced needs of the local community in the way of grief and loss support. So far, the general grief group has been geared toward loss relating to death as this is what the participants seek. However, Allison also emphasizes the breadth of grief and loss work, such as in the loss of a job, anticipation of a loss, or life transitions.
As it stands, New Orleans does not have a centralized location for grief and loss support services, specifically nonprofit services. While attuning to the community's needs, Allsion's goal is to open a non-profit center, that offers support specifically for children and families who have experienced a loss. She hopes to model the center after the Dougy Center: The National Center For Grieving Children and Families in Portland, Oregon.
 "I'm not afraid to reach out."
In the process of entering the behavioral health field as a practitioner, Allison sees no shortage of avenues for support including her classmates at UNO, a supervisor who understands her path, and colleagues with whom she offices. If she has a question or needs additional resources, she feels confident in reaching out with a phone call or email for that support. Likewise, having years of professional experience as a CPA in healthcare, Allison is primed to engage with the business-side of building her practice. She acknowledges that her body of life experience both personally and professionally serve to support her in the practice of counseling and in creating a new career pathway.
"I'm really curious."
In the spirit of future possibilities, Allison considers doing research on early caregiver loss and its long-term impacts, as this is an area that lacks exploration in current peer-reviewed literature. Also on the long-term, she is excited for the prospect of an opportunity for a 4-day retreat on early mother loss in the New Orleans area. Author of New York Times Bestseller Motherless Daughters, Hope Edelman, with whom Allison connected on a trip to Peru, would co-lead the retreat in 2021. Fingers crossed!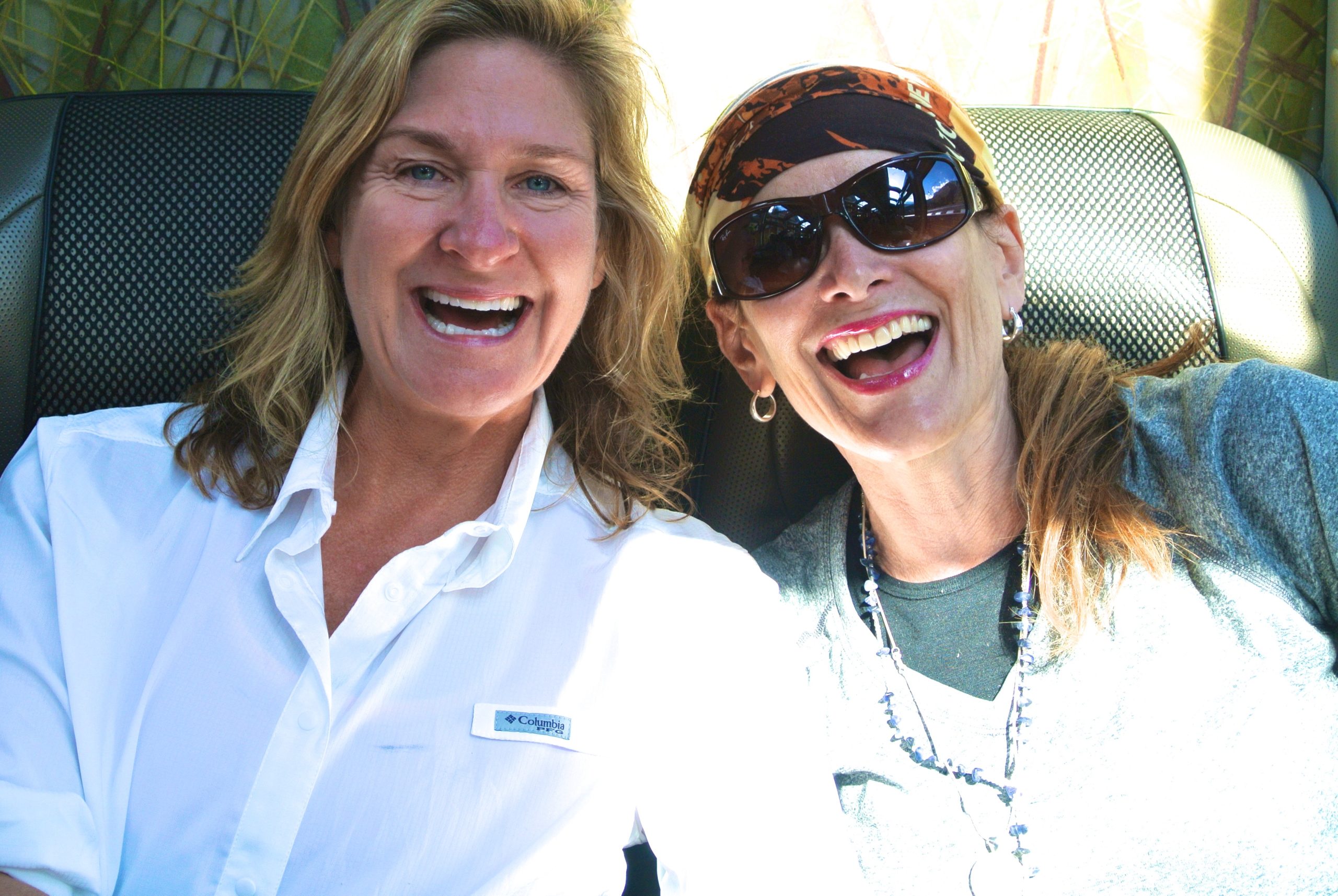 Allison Durant, LPC, and Hope Edelman in Peru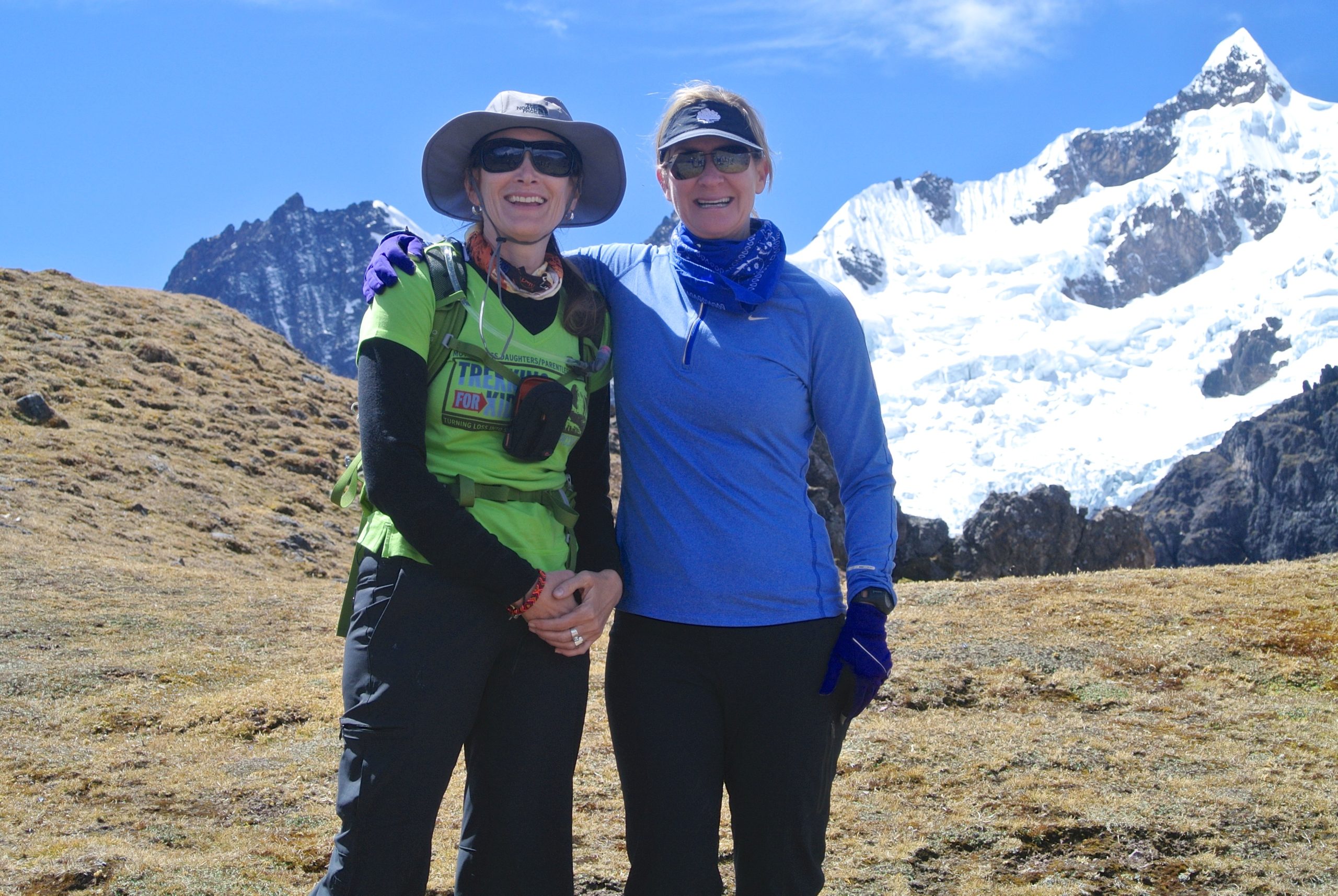 Allison Durant, LPC, and Hope Edelman in Peru
Connect with Allison Durant, LPC, on TPN.Health.