Featuring TPN.Health Member Ranord Darensburg, JD, MSW

"While I was in social work school, I met the dean of the law school, and he called me on the telephone and said 'would you like to do a dual degree–law and social work?'"
A simple phone call during undergraduate studies at Tulane University set Ranord Darensburg, JD, MSW, on a dual-path in law and social work, a path that he has cultivated for the past twenty-six years. Although Ranord's career has largely revolved around practicing law, he has remained in touch with his social work background through involvement with Orleans Parish Juvenile Court. Positions within Juvenile Court, such as traffic referee, hearing officer, public defender, grant writer, and CASA volunteer have served to bridge the spheres of law and social work for Ranord, so much so that today he cannot see one sphere operating outside the other. 
"A large part of my job is the attempt to change how we operate the juvenile justice system."
As a culmination of his diverse experiences in the court system and practicing law, Ranord serves today as the Judicial Administrator, working closely with Chief Judge Anderson and handling all non-judicial functions, including the budget, staff, hiring and firing, and grant-writing. For Ranord, the purpose that drives and directs this largely administrative role is to create "a court of equity." Having many processes and moving parts, creating an equitable court manifests partially in removal of unnecessary roadblocks in a person's trajectory through the court system. For instance, last year they worked to eliminate fines and fees as well as bail for juveniles and were successful in this endeavor.
The skill of grant writing, which Ranord learned out of necessity alongside other roles in court, assists him in a key component of the juvenile justice system overhaul, which is creating and/or implementing court-led programs. Programming allows opportunities for people to engage with the court in a way that supports and fairly reciprocates their own growth and activity as citizens. For Ranord, this means paying attention to the nuanced gaps in resources or education within the court and creating or updating court programs that address those gaps. 
For instance, when the court saw a greater number of girls entering the system, Ranord worked with them to create Girls Reaching Out Works Wonders (GROWW), a program tailored to prevent girls from reoffending when they are in the program and enable them to show up at their court dates. Since the launch of the program, one hundred percent of the girls have shown up for court at their appointed dates, and two percent have reoffended. The program is so appealing to participants that many girls do not want to leave the program once they have completed it.
"Part of what we're doing is trying to develop a relationship of trust. We have a mission to [have] a court that is procedurally fair, [where] people feel that they have been treated fairly and feel, whether the outcome is positive or negative, they've been heard and understand what happened to them."
GROWW, Men Engaging in Leadership and Opportunity Works (M.E.L.O.W.), which is GROWW's male equivalent, and other programs create opportunities for juveniles to have positive engagement with the court system, engagement that supports them in moving forward rather than feeling stuck. Of the programs Ranord has brought to Juvenile Court, he specifically notes Teen Court as it enables teens both in and outside the justice system to engage with the processes of the system. Here the teens in question, once innocence or guilt has been decided, have the space to process and explain their actions to a peer group, and the peer group decides what the consequences will be. According to Ranord, the program serves as a source of positive peer pressure that promotes honesty and openness in the room of participants.
"We really have worked hard to build a team of people who work well together. We play to our staff's strengths, so if you're good at something or like something, we make sure that there's a lot of that on your plate."
For twenty of his twenty-six years working in law and juvenile justice, Ranord has been managing people. In this way, he is primed to pay attention to individuals' strengths and how they will fit in certain roles. In the position of Judicial Administrator, he emphasizes the importance of a team-oriented environment as part of the equation to create change in the court system. Ranord notes that the team members with whom he works at court tend to respond to things they enjoy and, in this way, are able to develop their own niches in court. 
Within the context of Families in Need of Services (FINS), a case management and referral process within the court, Ranord hopes to implement TPN.Health as a tool for the entire staff to utilize. The team frequently uses the FINS process as there is always a need for referrals to outside services, particularly in neighborhoods where services can be more difficult to locate. It is Ranord's vision that staff members' use of TPN.Health as a local referral source can make the FINS process scalable and much more effective.
"I want social workers to take ownership of Juvenile Court."
Today Ranord's education and involvement in social work informs the direction he sees for Juvenile Court. The social work principles underlie so much of what the court provides in the way of services, including but not limited to the areas of behavioral health, conflict resolution, and rehabilitation. So it makes sense that those with a social work background could be highly instrumental in the service-providing function of the court. In the realm of social work, Ranord also serves as the Regional Representative for the National Association of Social Workers Louisiana Chapter (NASW-LA). In this role he organizes the monthly NASW-LA New Orleans Regional Meetings which include free CEU opportunities for social workers. Coming up on Tuesday, January 21st, the next New Orleans Regional Meeting CEU, entitled "Call to Care Report," will cover the topic of childhood trauma.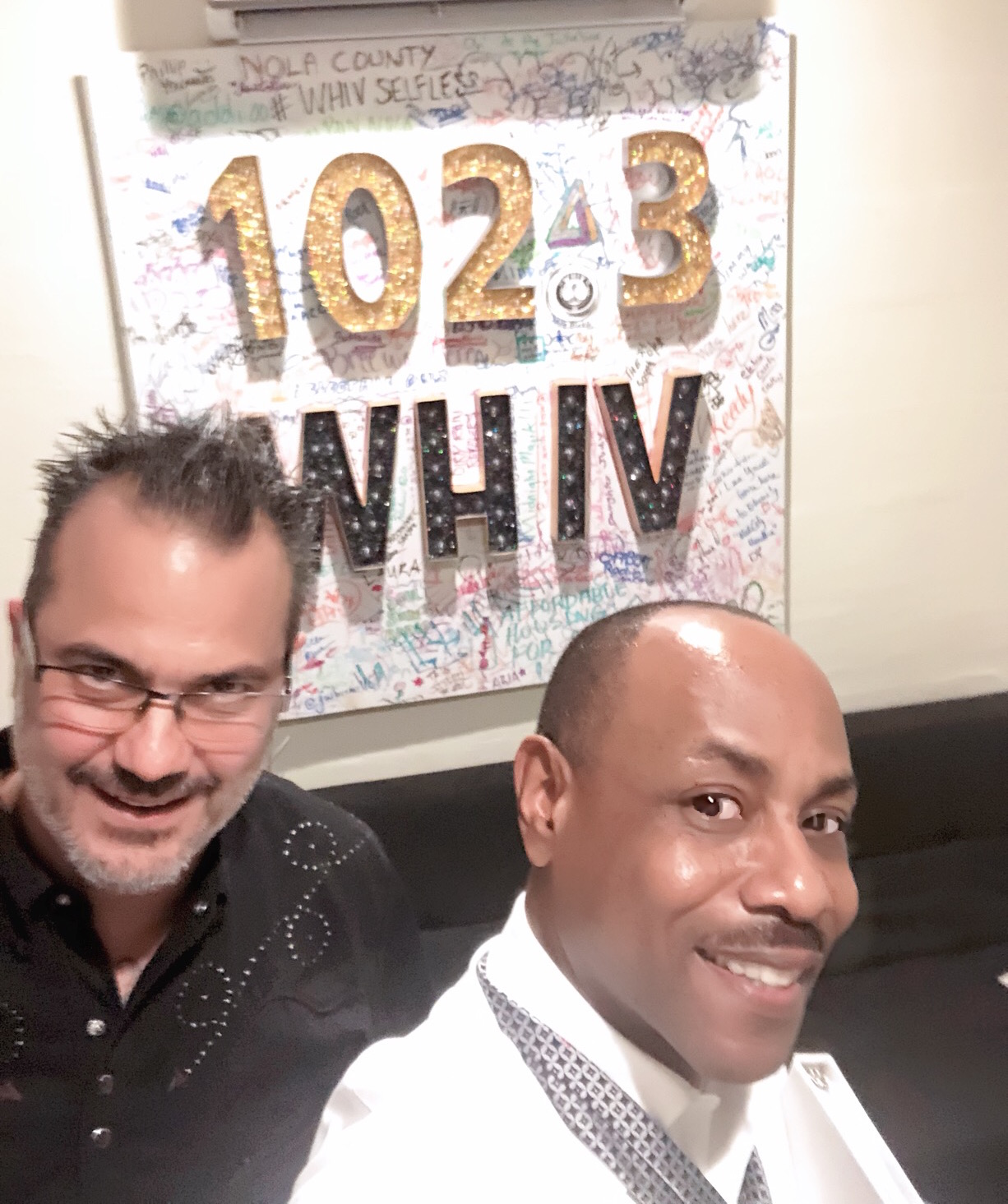 Ranord's monthly CEU organization for the NASW-LA caught the attention of longtime friend and colleague, Dr. MarkAlain Dery, infectious disease specialist and founder of 102.3 FM WHIV-LP. Dr. Dery and Ranord are partnering to loop social work into WHIV's Resistance Radio discussions, which take a hard look at society through the lens of racial, gender, housing, and educational justice. Funded through a grant from the Aids Education & Training Center (AETC), the program will serve as a free General CEU Credit, approved by the NASW-LA. 
Dr. Dery, Ranord, and the rest of the production team plan for every third Monday of the month, called "Movement Mondays," to feature a new social work topic on Resistance Radio. Launching on Martin Luther King Day, the first topic will be "Social Work and Civil Rights," new and original CEU material which Ranord is writing for the purpose of the show. Ranord will co-host the broadcast alongside Dr. Dery and present alongside Judge Calvin Johnson and Deidre D. Hayes, DSW, BCD, LCSW-BACS. With Lenney Raney (aka DJ Chinua) DJ-ing the and TPN.Health providing the snacks, Ranord remarks, "It's sure to be a party!"
"Your voice almost put me to sleep."-guy from Cafe Luna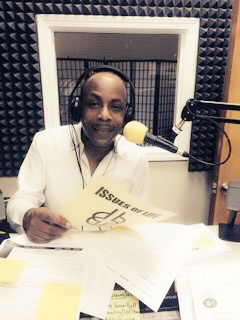 When I interviewed Ranord for TPN.Health over coffee at Cafe Luna, a nearby patron approached us and sang praises of Ranord's soothing voice. In addition to having a naturally pleasing tone, Ranord is no stranger to the soundboard as he hosted a weekly radio show for two years on the Westbank called "Issues of Life: Solutions For Living Well." The show gave people practical information about making their lives easier, better, or less stressful. As soon-to-be co-host of Resistance Radio's "Movement Mondays," Ranord will be bringing with him not only a uniquely pleasant voice but years of experience hosting a radio show and creating CEU presentations.
"My purpose [is] to use all the talent, skills, and education I have to enlighten, educate, and inform people about ways to live better and be stronger."
Underlying all of Ranord's roles, that of practicing attorney, people-mover, public speaker, and radio host, to name a few, is the theme of enlightening people from lived experience and his own education. In this way, these roles do not operate singularly. Rather, they continually work together and inform one another to serve as vehicles for Ranord to grow and expand on the overarching theme of his work.
Want to intentionally expand your network of trusted professionals? Create a TPN.Health clinical profile to begin making connections to Ranord and others like him in the behavioral health field.