As a behavioral health professional, it's known that life challenges may make it difficult for people to cope without seeking help. Patients start asking, "Where can I find a behavioral health provider?" However, clients may not know about all the different types of resources available. They may understand that to be a behavioral health professional, you have completed some training in a field related to psychology, but they may not understand the various education and training levels required for specific credentials and the high degree of specialization involved. In this blog, we will go in-depth about the multiple licensed professionals our subscriber directory consists of; as there are many fine distinctions among the various practice areas that may help you to refer the patient to the right professional.
This information varies from state to state
Counselors
These professionals have at least a master's degree in psychology or related fields, such as family counseling. Their specific training allows them to evaluate a person's mental health and apply therapeutic techniques to help with addiction, job issues, conflicts in families, general stress, etc. If you have a client who is grappling with a particular problem, such as addiction, you may have to refer them to a counselor with specific training addressing that particular problem.
Psychologists
Psychologists need to have licenses and training in clinical psychology; psychology is a pretty broad field and only certain training paths can do therapy. Psychologists don't go to medical school, but receive their advanced degrees in different psychology or counseling programs. If you have a client struggling with problematic thoughts/behaviors or having difficulty coping with stressors, it may be beneficial for them to see a psychologist who takes a specific approach. For example, dialectical behavioral therapy and cognitive behavioral therapy are mainly designed to teach coping skills and help clients change problematic behaviors and thoughts.  Child psychology is different from that of adults. If you have a pediatric client, it may be helpful to find a psychologist with specific training in dealing with this age group, whether in education or counseling.
Psychiatrists
If you have a client whose issues seem to stem from an underlying medical problem or whom you believe would benefit from a psychiatric evaluation, you may need to refer them to a psychiatrist. A psychiatrist starts by going to medical school to earn an M.D. or D.O. degree. To become a psychiatrist, the newly minted medical doctor has to undergo additional training in the specific field of psychiatry.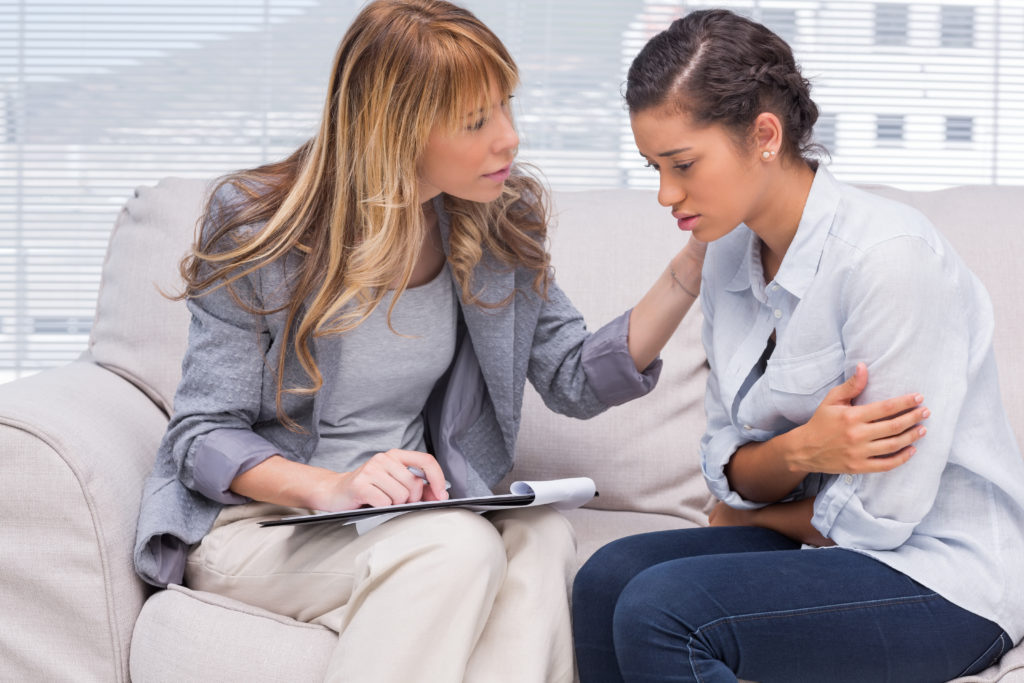 Like psychologists and counselors, psychiatrists may complete additional training to treat specific types of patients primarily. For example, some psychiatrists specialize in treating conditions in patients of a particular age, such as the elderly or children and adolescents. Psychiatrists can provide the same types of services that psychologists and counselors do related to diagnosing, assessing, and treating mental health disorders. However, because they also have medical degrees, psychiatrists can also prescribe medication to patients, which most behavioral health professionals cannot. The ability to prescribe medication can be incredibly helpful in treating patients with substance use disorders. A psychiatrist may provide medication-assisted treatment programs for addiction that combine FDA-approved medications that block the effects of illicit drugs with behavioral therapy and counseling, taking a whole-patient approach.
Nurse Practitioners
A nurse practitioner has undergone advanced nurses' training and is licensed to provide general health care services. Working under the supervision of a medical doctor, a nurse practitioner has the authority to examine patients, make diagnoses, and prescribe medication. A Psychiatric Mental Health Nurse Practitioner receives training specific to the practice of mental health. Like nurse practitioners in other specialties, a PMHNP works under a doctor's supervision, in this case, a psychiatrist.
Social Workers
Social workers are trained to help people cope with challenges in every stage of their life such as child abuse or neglect, domestic violence, unemployment, housing situations, etc. A licensed social worker focuses on clinical skills and developing relationships with clients while operating under an agency's authority to deliver intervention.Further education and supervision can grant a licensed social worker with the qualification of a clinically qualified social worker (LCSW). These professionals work in a wide variety of settings to provide emotional support, mental health evaluations, therapy and case management services to people experiencing psychological, emotional, medical, social and/or familial challenges. Their scope mirrors an LPC and can individually practice.
A measure of overlap between the services provided by different behavioral health professionals may be confusing to clients. When patients seek help, clinicians have a responsibility to assist. Fortunately, when you subscribe to Trusted Provider Network, you gain access to resources that aid referrals to reputable and trustworthy behavioral health providers in multiple specialties.