Written by: Brittany Hunt, LCSW
Clinical Oversight Specialist at TPN.health
As a licensed clinical social worker, the concept of trust is an important one to me. I see trust as intimately linked with respecting the dignity and worth of a person, one of the social work core values. The majority of my work has been in the anti-sexual violence field, where I have worked with sexual assault survivors at various parts of their healing journey post-assault. The most important part of my job was trusting the client: trusting their story, trusting that they were in pain, trusting that they had the resilience to heal, and ultimately trusting that as a society we can end sexual violence. By having this trust in my clients, I hoped that they would have trust in me. Forming relationships with clients through shared trust, even the very short-lived relationships that blossom when responding directly to a crisis, has been by far the most impactful part of my social work career.
When I started working on the TPN.health clinical team, I was worried about losing the special connections I made doing direct service work. Social work is inherently relational, and how could I feel these relationships on a tech platform from behind a screen in an office? Like many people in our increasingly digital world, especially during the COVID 19 pandemic, I have had to rethink relationships and connection. Technology is an amazing tool to bring people together all around the world to share, learn, commiserate, and connect. I was ultimately attracted to working at TPN.health because of its potential to fuel relationships, and its focus on trust.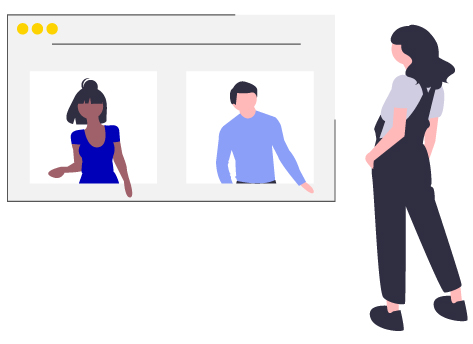 TPN.health strives for our network to be filled with the best clinicians out there, the people you would trust with your loved ones' care. How do we do this? Whenever a new user signs up for TPN.health, our clinical team verifies their license with the relevant state board, to ensure that every professional on our site meets the criteria to treat clients in their state. Another feature that helps to make sure that our users are credible professionals is the endorsement feature. Endorsing a colleague on TPN.health signals to the greater community that this is someone you know is a caring and competent professional. These endorsements are important, especially when making referrals to professionals you may not have worked with yet.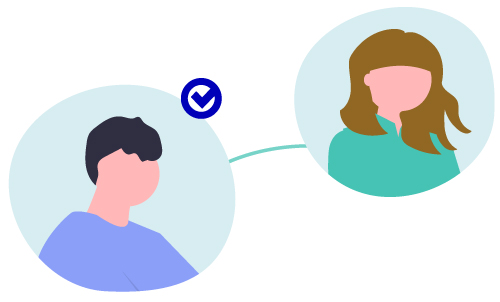 Trusted clinicians' voices are involved in every step of our development, including our digital beta-referral feature, which will allow clinicians to more easily find other professionals for their clients on a secure platform. In addition to our team of licensed clinicians, we want to hear from other clinicians from diverse fields and backgrounds to make sure that TPN.health remains a trusted resource. Just like how we need to trust our clients for them to trust us, we know that we will need to trust our users in order for you to trust us. Please, drop us a line on how you think TPN.health could be helpful in your work. 
About the Author
Brittany Hunt is a licensed clinical social worker originally from Rhode Island. After graduating from Vassar College in 2012, she moved to New Orleans and began working in the anti-sexual violence and reproductive justice movements. She loves reading, throwing dinner parties, and karaoke.
Brittany Hunt, LCSW
Clinical Oversight Specialist
at TPN.health