Happenstance: a circumstance especially that is due to chance
Happenstance is a term that Shannon Huertas, LPC, uses to describe her journey of professional meandering in the behavioral health field. At the start of her undergraduate years, Shannon intended to major in accounting as she was good with numbers, and her father suggested it. While in college in Atlanta, she began working for the Atlanta Bar Association. This position required Shannon to listen to potential clients' legal issues over the phone and refer them to the proper attorney based upon the information they provided in the consultation. It was in this work of listening and interpreting that she began to consider pursuing a direction in the behavioral health field.
"I really like hearing people's stories and figuring out where do we go from here. What are your needs? How can I help you find that?" 
Shannon explored an array of psychology courses in undergraduate studies, and, after considering her options, she eventually enrolled in a graduate program. With marriage, three children, and a move from Atlanta to Louisiana, the pathway through school was anything but linear. Right after completing undergraduate studies, Shannon recalls a chapter of her story in the small farming community in Ragley, LA where her husband was a pastor at the local church. The community (not town) consisted of the church, a gas station, two schools (elementary and high), and a hair salon where one could buy pecan candy.
While pursuing a Master of Arts in Counselor Education at LSU, Shannon requested placement at an inpatient hospital for her internship. She recalled, "I could have stayed onsite, but I wanted something very different." Because of the acuity of the inpatient hospital setting, fellow graduate students believed this was a bold request for someone new in the field, but Shannon found herself thriving there.
After having completed her Masters degree, Shannon began working with underserved communities at Family Plus, the counseling center at the Louisiana Methodist Children's Home, in Shreveport. This facility opens their door to women who are victims of human trafficking through their program Purchased, Not for Sale, which provides trafficked women the opportunity to receive affordable counseling services and education on a sliding scale or free basis. While working with trafficked women, she was able to receive training in EMDR, a modality that works to process trauma, and became passionate about the treatment of trauma.
"I think one of the gifts of working with people who've experienced trauma and studying trauma is an understanding that underneath unhealthy human behavior is a story of experiencing hard things and not having the safe spaces to make sense of that." 
Shannon's experience working with women who have been victims of human trafficking has played a major role in both her therapeutic orientation and navigating life outside of the counseling center. It has given her the ability to connect to clients by asking the right questions, springing from a place of empathetic curiosity rather than judgement. In a similar way, Shannon finds that the experience of navigating client relationships has supported her ability to engage with herself and personal communities with more empathy. Today, she pays attention to the sound of her own voice, one of gentleness and guidance, toward clients and sees the guidance as applicable and necessary for her own life.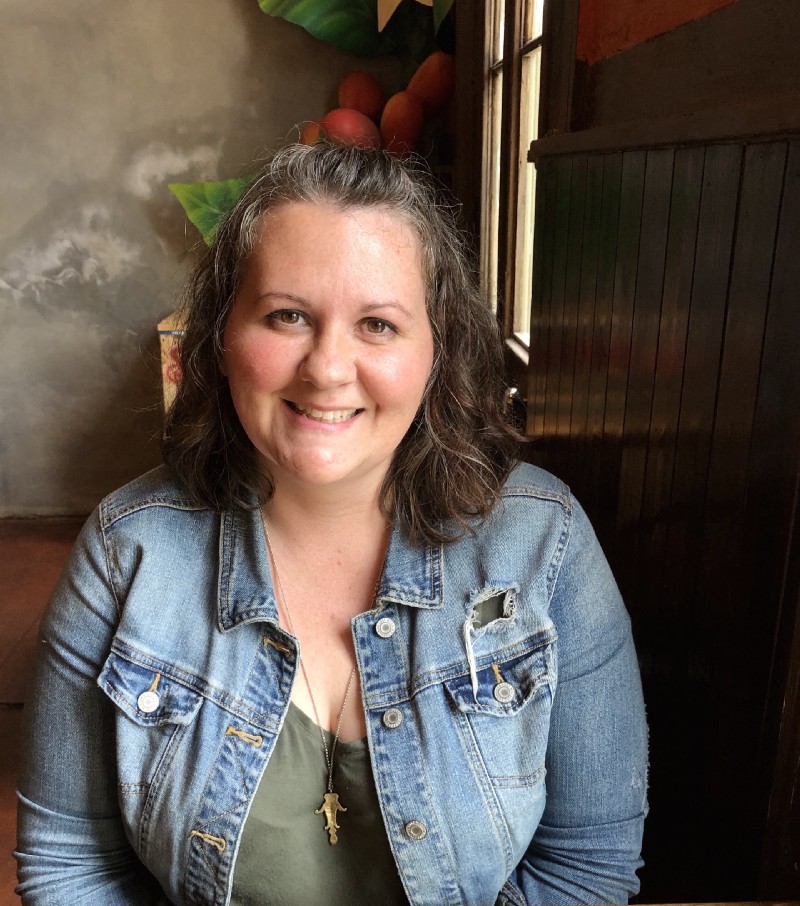 What's next for Shannon? Presently she works at Teche Action Clinic in Houma, LA and is slowly moving, with mixed feelings, toward opening her own private practice. Over time, Shannon has developed a passion for working with underserved populations and feels that everyone should have access to mental health services. At Teche Action Clinic and most of the other places where Shannon has practiced, people were typically never turned away for lack of monetary resources. She realizes it will be difficult to live the passion of serving those with limited resources by choosing the path of private practice.
She also shared on the challenge of creating the business side of the practice:
"Private practice is scary and exciting for the same reason — there's no boss except yourself. I've worked in salaried positions for so long, and of course, I work, but if you don't see clients, you still get paid when you're working in a salaried role. There's a certain level of risk in that area that can be scary and, although I've grown a lot in that area, I'm not a big risk-taker. I like to kinda play it safe, so this is definitely a growing edge for me — learning the nuances of advocating for and [marketing] myself in the community."
This is no textbook chapter. Finding one's niche as a behavioral health professional can be full of big lessons and challenges, a lot of gray areas, and very little black and white. It was clear from conversing with Shannon that she is bravely paving her own path in her corner of the behavioral health field — considering all the options, intuitively moving, and learning through the discomfort. TPN.Health is thrilled to have Shannon in the network to begin making connections to support her as she moves to the next stage of serving people in her community.
Keep up with the progress of TPN.Health! Subscribe to our mailing list.
Sign up today to start connecting with clinicians in Louisiana.