On the evolution of her work in nutrition and behavioral health
Here, Layne Roland, LCSW, reflects on her arrival in both personal and professional spheres and how these two spheres interact with one another.
Early in life Layne recalls having an overall enriched relationship with food rituals, from learning "country style" cooking and baking from her grandmothers to having a mother who prepared regular healthy meals for the family. Likewise, her parents encouraged participation in sports, which initially spurred Layne to pursue strength-building and physical fitness.
Within the physical and emotional shifts that accompany adolescence, Layne's relationship to food and body began to shift as well. In this changing relationship, she encountered the challenges of disordered eating and poor body image. Upon receiving outside help at the end of high school, Layne began a journey of healing which she sustains and cultivates today.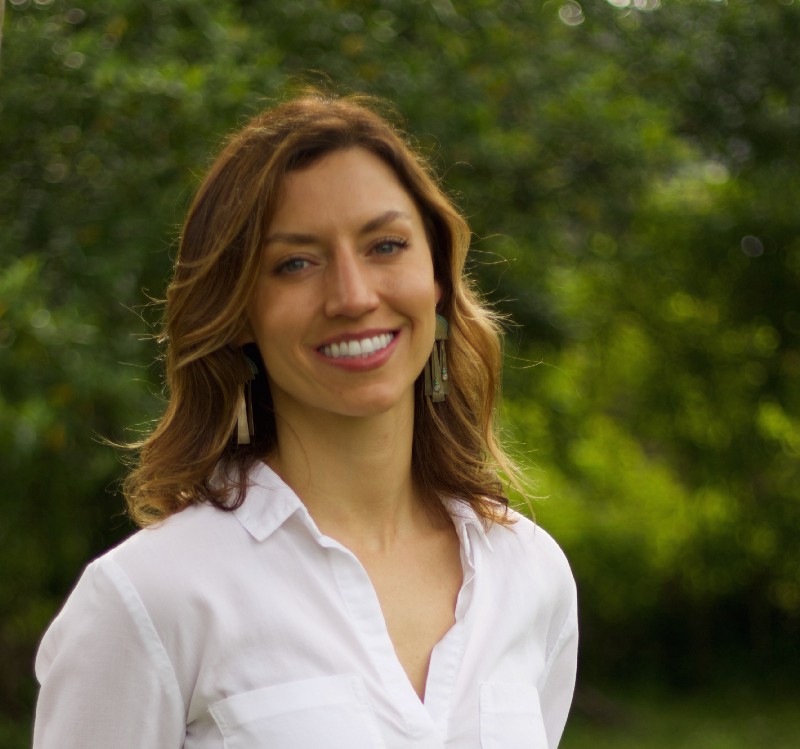 Navigating the relationship with food and body has not only been a thread in Layne's journey as a human being, but it has also shaped much of her professional life. She decided to pursue a degree in nutritional counseling upon the desire to help others as well as herself create lives of balance in relation to food and body.
Upon receiving her undergraduate nutritional counseling degree, she worked largely with folks seeking weight loss counsel. In the work, she found that nutritional counseling alone failed to address the whole of the clients' struggles with food.
"Our society makes it hard for young women and men to feel comfortable and proud of their bodies and appearances. We also live in a diet-obsessed society that is constantly marketed through media and social media outlets."
Ultimately, Layne's goal was to orient herself professionally to help people with eating disorders, and to do this she needed another piece of the educational puzzle. To complete the picture, she took the steps to pursue a Masters degree in social work. Exploring work with people who had food struggles, Layne spent time as an employee at Palmetto Addiction Recovery Center. There, she gained experience treating people with co-occurring eating disorders and substance use disorders.
Today, Layne practices privately in Baton Rouge, LA and works primarily with women, ranging from adolescence to adulthood, who struggle with disordered eating and body image. After having worked in the treatment center environment, where protocols can sometimes take on a punitive air, Layne places principle importance on her clients' own self-determination and sense of autonomy. In this mindset, she acknowledges that her purpose is to support clients in finding the ways of being in the world that work best for them.
"I do believe my experiences with an eating disorder and poor body image gives a level of insight, empathy, and understanding for my clients. It also drives me to learn more about effective treatments and provide the best therapy I can for my clients."
Layne's lived experience of navigating her own relationship with food and body positively informs how she sits professionally. It prompts her to presently witness what her clients are experiencing, keep her treatment protocols person-centered, and remain open to continual reevaluation.
In the same thread, Layne is ever-mindful of self-disclosure as she keeps the focus on her clients' needs and experiences and avoids shares that could breed countertransference in the therapeutic relationship. Over time as a practitioner, Layne notices positive changes in the way that she sits across from clients. Through a lens that has evolved over time in practice, she sees that she herself, clients, and fellow therapists alike are simply people navigating life.
"Having a background in nutrition allows me to educate my clients on what is healthy in order for them to make smart, informed decisions for themselves regarding their diet and physical fitness."
When meeting clients who are struggling with disordered eating and body image, Layne practices selectivity around how she will approach the details of nutrition and food. As these topics are often charged with strong emotion, addressing them to specificity can impact the therapeutic relationship, impeding the progress of the client. This is why treating eating disorders can often demand a coordinated team of providers to address the different faces of the issue, such as meal plans and emotion regulation.
Integrated into her personal life and professional practice are modalities and conversations that honor the mind-body relationship. Layne is trained in EMDR therapy and, most recently, Reiki, a modality of energy healing involving touch. Outside of her practice, she is a yogalates instructor an avid runner, and a gardener. It is her experience that physical activity, when possible and safe, can be an important piece of navigating the relationship with one's own body.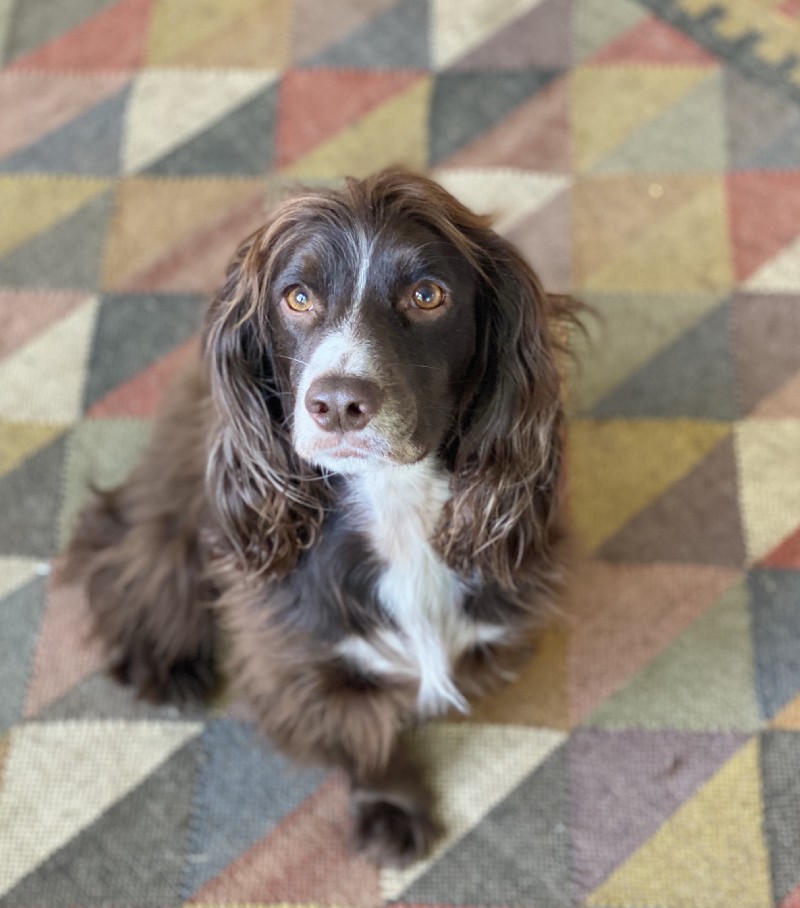 "Whobe is her name — like 'Who be at the door?'"
Making use of the tools and support at her disposal when seeing clients, Layne includes a furry co-facilitator by the name of Whobe. With a nose-touch or the spread-eagle offering of a belly, Whobe frequently serves to console clients. Likewise, Whobe's presence can prompt clients, many of whom have dogs, to express their own love for animals — a great bridge to begin a dialogue in session.
Reflecting on the fledgling stages of her private practice, Layne acknowledges how important it was to involve a mentor in the process. Tanya Stuart, owner of Genesis Behavioral Health Services, LLC, played this role for Layne by offering office space and a source for referrals.
Having built a successful practice with the guidance of a mentor figure, Layne still desires support and consultation in the context of a clinical community. We are excited that Layne, a creator of solutions, is an active user addressing the gaps she encounters and sharing what she is building within the TPN.Health clinical community.
Keep up with the progress of TPN.Health! Subscribe to our mailing list.
Sign up today to start connecting with clinicians in Louisiana.