TPN.Health was able to connect with Kyle Hankinson, PLPC, NCC, at the 2019 Louisiana Counseling Association (LCA) Conference where he shared some insight into his experience in the LGBTQ+ community — personal, in professional practice, and the relationship between those two spheres.
"No one should have to feel alone." 
Kyle self-identifies as a member of the transgender community. Reflecting on his adolescence, he recalled the experience of loneliness as well as other challenges resulting from an inadequate support system. Providing support for individuals who are navigating the world as a part of the LGBTQ+ community is the force that encompasses the clinical work he does today.
Within the LGBTQIA+ community, Kyle's work is largely helping people to navigate marginalization and its repercussions, such as being mis-gendered and feeling an absence of belonging in the world. One of the processes which Kyle employs frequently with clients is the gender affirmation process. He describes this as a new term for gender transition in the LGBTQ+ community.
"You're not really transitioning from one gender to another; you're just reaffirming the gender you always were in your mind from birth." 
In addition to supporting the client's journey of interacting with the society-wide gender-role spectrum is helping the client's family members to interact with the process. To do this, he provides psycho-education to the client's loved o
nes as they witness the process in efforts to expand the client's support system.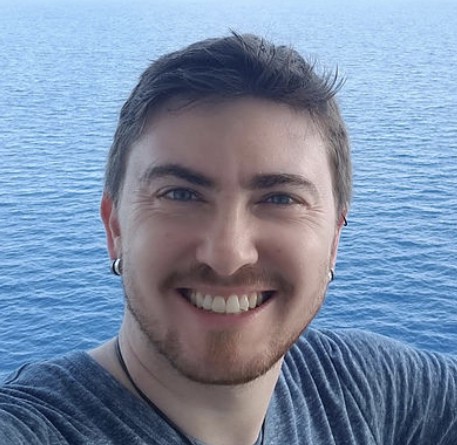 How does Kyle's experience as a trans person interact with his practice?
In his words:
"It's a fine line because I have my own personal experience, and people can have a similar one to mine or one that is completely different. Making sure that I don't put my own experiences into theirs is something that I'm constantly aware of. Even though it's a big umbrella of experiences, there are a lot of smaller little pieces that people can undergo, and so it's important to me that I distinguish all of that from what I've gone through for myself.
I can also take some of my experiences and use them. I've had moments where I was reluctant to go out because I'd get called out in the middle of the street. I remember being at a pet store when someone walked up to me and said, "Are you a boy or a girl?" and my heart stopped. That was one of the most anxiety-provoking experiences that I could have experienced at the time. I'm aware that other people also experience those types of things."
Kyle expresses gladness for the progression of resource availability and visibility for the LGBTQ+ community from the time of his adolescence to the present day, 2019. For instance, Facebook has been and is a digital resource for people in the LGBTQ+ community to connect and share experiences in the absence of a tangible community of people. Likewise, today, conversations surrounding gender identity and expression are becoming more commonplace than they would have been twenty years ago.
In the way of resources, Kyle emphasizes the need for more financial support from healthcare providers in the process of gender affirmation. As it stands, there is no one clinic in Louisiana to holistically address the physical and mental needs people who are transitioning. What happens is that transitioning people end up creating their own piecemeal healthcare plans from different providers, and this becomes expensive quickly.
Do you encounter LGBTQ+ issues in your practice and feel that it's outside your scope? Connect with Kyle and other clinicians with LGBTQ+ experience using the "Filter by Focus Issue" filter.
Keep up with the progress of TPN.Health! Subscribe to our mailing list.
Sign up today to start connecting with clinicians in Louisiana.