"It all started as a scam to get me back into school."
A freshman at Northwestern University in 1968, James was kicked out of college on an account of marijuana possession. His options were three years of hard labor at Angola or probation, and he was granted probation. In order to be admitted back into school, James had to appear before the discipline committee. It was before the committee where he encountered Dr. Millard Bienvenue, Dean of the Social Work Department. At the time, Dr. Bienvenue was conducting research on the "hippie scene," and took an interest in James as an instrument to his research projects.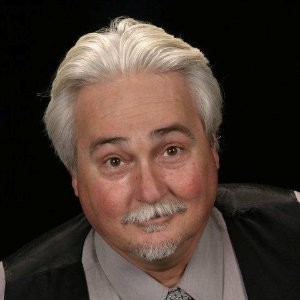 Dr. Bienvenue and James came to an agreement that if James would assist him with projects, he would make way for the discipline committee to admit James back into school. The endeavor was successful, and James, unable to proceed in his pre-law pathway as a result of the felony, continued school under the mentorship of Dr. Bienvenue. As it turned out, James enjoyed his experiences of speaking to and working with people under the guidance of Dr. Bienvenue so much so that he has spent the past forty years building a career from these experiences. 
Upon obtaining his Bachelor's degree, James worked within the Georgia state psycho-educational network, a system that at the time serviced children with behavioral health issues of high acuity. This experience put him in contact with the school system and served to prime him for later work in school systems and with children. 
In 1997 James returned to his birthplace of Many, LA to care for his mother in the wake of a stroke. Over the years leading up to and following the move back to Many, James has worn many hats in the breadth of behavioral health, including that of clinician, consultant, and grant-writer. Since living in Many, James has worked to integrate behavioral health and primary care at a state level, supervised pupil appraisal in the school system, and directed a coordinated system of care for children at risk for hospitalization.
TPN.Health first made contact with James at the 2019 Integrating Primary and Behavioral Healthcare Through the Lens of Prevention Conference (IPBHC) several weeks ago. Recently, the need to attend to his own health has prompted James to retired from primary and behavioral healthcare in the clinical setting. In retirement, he works primarily in community interventions at the level of prevention to reduce underage drinking in Sabine Parish. Although James has found great fulfillment in the bustle of the clinical setting, retirement enables him to better integrate self-care measures that are specific to this season in his life. In addition to prevention work, James also sees several clients at his home private practice, Vanguard Behavioral Health.
"When I'm not doing work, [music] is my therapy. It keeps me out of trouble."
Professionally, James incorporated his expertise in music into management of Positive Alternatives for Learning Success (PALS), a program in the school system. Within the PALS six-week summer program, James partnered with his musician friends to take kids through the processes of writing, recording, and performing songs. The program always ended in a concert, which the children produced and parents loved.
Since James was twelve, music performance and production have played an active role in his life for enjoyment as well as a second source of income Throughout high school he played in a band from which eventually sprung a social worker, two primary care physicians, and an anesthesiologist. Today, he plays guitar and bass guitar semi-professionally in a band called the Turnups, not to be confused with the vegetable. You can catch James and the rest of the Turnup crew rocking out at the Bayou Crawfish every third Saturday of the month in Many, LA! 
Create your TPN.Health clinical profile to connect with James Wagley, LCSW, and other clinicians in Louisiana.