"I'm basically a big kid."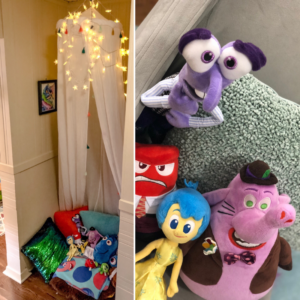 This week, Dr. Allison Palmisano, better known as The Feelings Doctor, gave me the grand tour of her office, a term which does not do the space justice. It's the finest playroom I've ever stepped into, set up with a toy kitchen, a sandbox, dozens of figurines, including the whole collection of characters from Disney's Inside Out, a puppet corner, and a playhouse. That was just the front room. My personal favorite feature was the Calm-Down Cubby, stocked with pillows, blankets, lights, and stuffed animals. "I teach parents and kids to come over here when they have a big feeling," says The Feelings Doctor.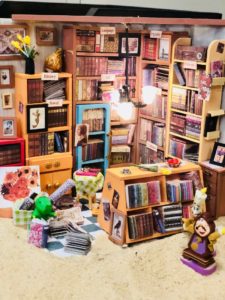 Dr. Allison is a Licensed Clinical Psychologist who practices play and talk therapy with her clients, mostly children and adolescents. She began her private practice a little over a year ago and shared with me her ongoing journey of navigating the world of being a licensed professional, opening her own business, and integrating herself into the mess of it. For Dr. Allison, the journey has been anything but linear. After eight years of intensive schooling and supervision, what she faced upon licensure was a sense of "imposter syndrome," an internal sense of "Now that I am not a student anymore, who the hell am I?"
Up until this point, the work of moving through school and the licensure process was oriented toward meeting institutional requirements. In other words, other people were in charge of evaluating her every move. Now, she's a licensed professional and the work is no longer about larger entities evaluating her. This, for Dr. Allison, prompted a reevaluation of how she was moving through life, no longer in the mindset of a student. Following licensure, she expressed feeling wholly paralyzed and depressed. The intensity of school was now absent, and present was a whole new space. Dr. Allison's work was now to learn to move about this new space.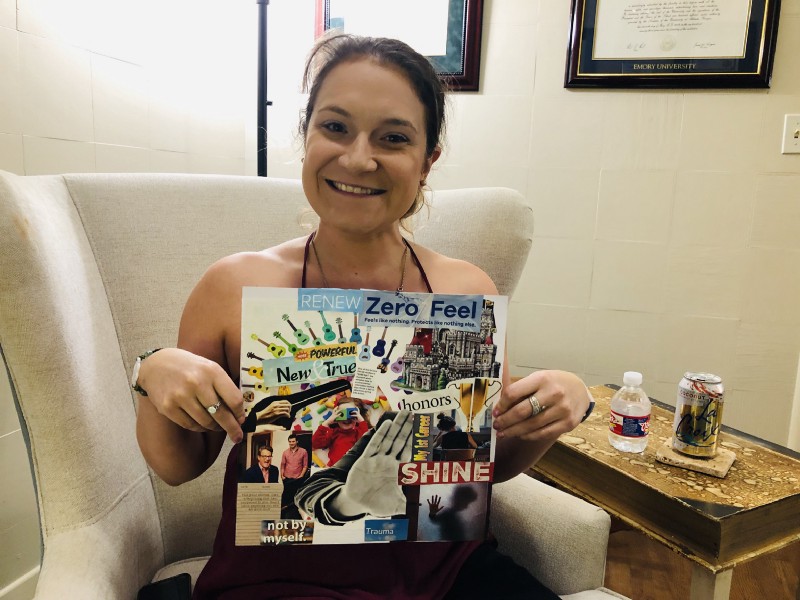 Creating solutions in this new space meant tapping into creativity and a toolbox of self-care measures, such as yoga, as well as just sitting with the state of paralyzation. From this time sprang the opportunity to tune into a sense of authenticity and self-trust, things that, today, directly influence how Dr. Allison operates in her life and work. This influence manifests in the way of showing up in earnest as herself in the work she does and not trying to put on a contrived persona.
"Ever since I got my license, I've been doing creative stuff. It's my true self coming at me!"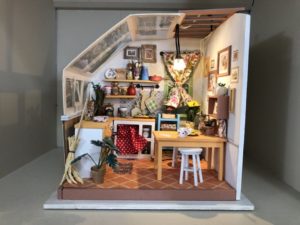 Sprinkled on the shelves and walls are creations of Dr. Allison's own hand, painted rocks, collages, paintings. In the back of the office, where clients sit down to chat with Dr. Allison, was her newest set of creative endeavors — tiny things. These are little spaces, small enough to fit on shelves, in diorama form decorated to be kitchens, libraries, and the like.
Next to the regular-sized sofa in the space is a child-sized seat, made to look like a traditional Freudian couch. Nestled atop the tiny Freud chair was a little monster. He is called "The Worry Eater." He has a zipper for a mouth and spends his days collecting the worries that kids write on slips of paper. Fortunately, he eats them so the kids can let them go.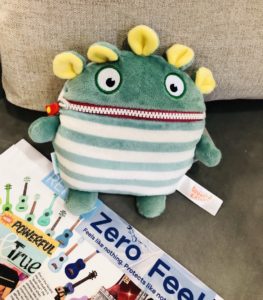 Tapping into her own creativity and intuitive practices has allowed Dr. Allison to build a space where kids feel free to be who they are. Showing up as herself in this honest way allows her to keep focus on the essence of the work, that is, facilitating opportunities for the kiddos to feel safe and build their own self esteem through a strong therapeutic relationship and the therapeutic processes available in play and creating. "My strength lies in empathic communication — feeling what a kid feels, I feel it almost immediately." Dr. Allison's important work is cultivating and intuitively drawing from this strength to meet the clients where they are and work at their pace.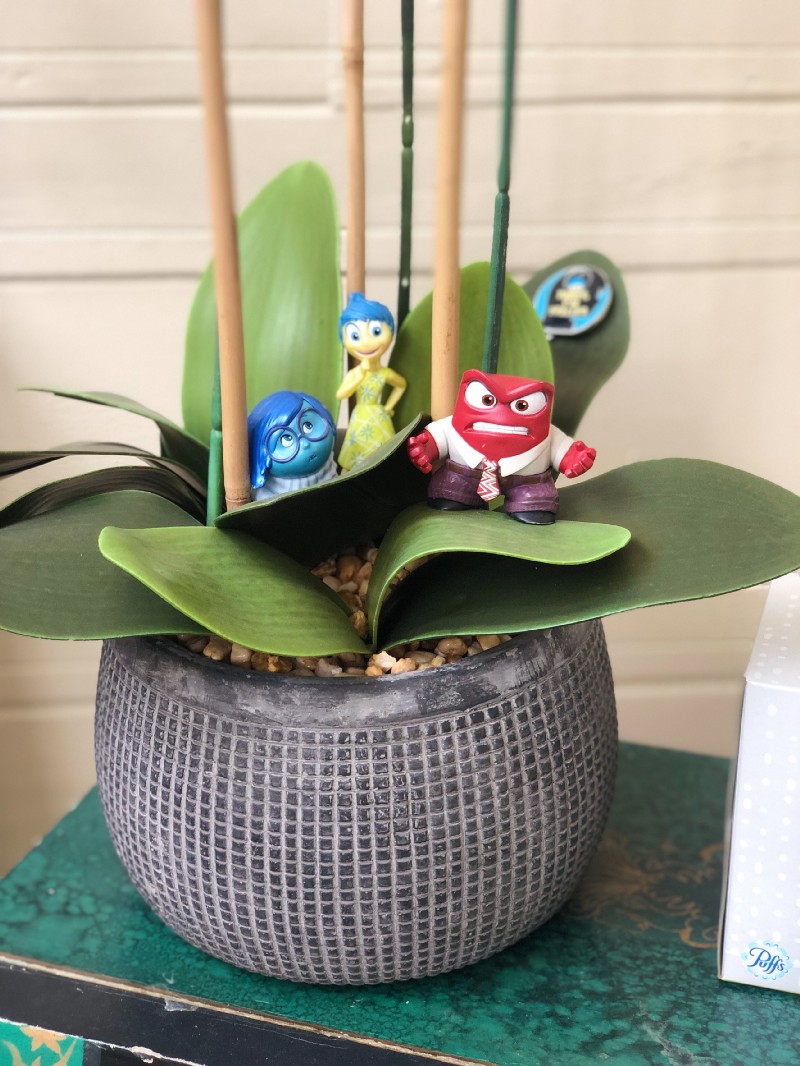 Any helping professional in a private practice knows that part of the work is building clientele. As a novice in the marketing world myself, I was curious about how Dr. Allison is building up her clientele. She has no formal training in this arena, so she relies on good old fashioned self-teaching. How? Mostly Pinterest boards, lots of them. Using DIY marketing tools, Dr. Allison is able to present to people who she is and attract the people that have the potential to be clinically fitting for her practice. The brand? Authenticity and Transparency…with neon colors and sparkle, of course.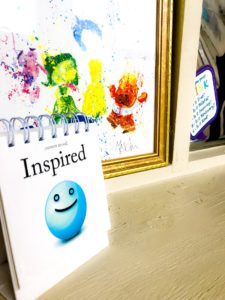 Dr. Allison's honest sharing of her experience as an evolving person and practitioner sheds light on the realities of integrating life and work — the challenges, the questions, and the potential for transformative movement. It is with Dr. Allison's transparency that we were able to talk about the challenges that clinicians really experience, that is, all the nuances of being human in the context of clinical life.
Let's keep the conversation going.
Whether you (clinicians) are newly licensed, seasoned professionals, or anywhere in between, what are some of the challenges that you face in your stage of practice? How are you finding solutions?
Keep up with the progress of TPN.Health! Subscribe to our mailing list.
Sign up today to start connecting with clinicians in Louisiana.
Connect with Dr. Allison on Instagram @feelingsdoctor.