What is the most important thing to you in your practice?
"The most important thing is for individuals to be able to see the beauty of their internal strength and to learn ways to explore a sense of belonging inside them[selves]." -Dildred Small Womack, LPC-S, LMFT, & Mediator
At Wonderful Works Consulting Agency, LLC, Dildred Small Womack offers both counseling and mediation services in Greensburg, LA. Essential to Dildred's practice is her hopefulness in the people whom she serves. She articulates that to do the kind of work she does, one has to be able to believe in people. It is her role is to make the space for people to access themselves, their capabilities, and strengths as individuals. The belief that all people have the ability to access this inherent goodness within themselves is an indispensable piece of this role.
Dildred supplies hopefulness in client interaction in her dual roles of LMFT and Mediator. Although the two roles are distinct from one another, mediation in the form of conflict resolution in relationships can often be a precursor to the counseling services she provides as an LMFT. These roles allow Dildred to work with a variety of populations, including prisoners, military veterans, geriatric people, and students. Speaking to her role as a contracted Mediator, Dildred expressed gratitude that the organization with whom she is in contact has given her opportunities "to shape and be shaped."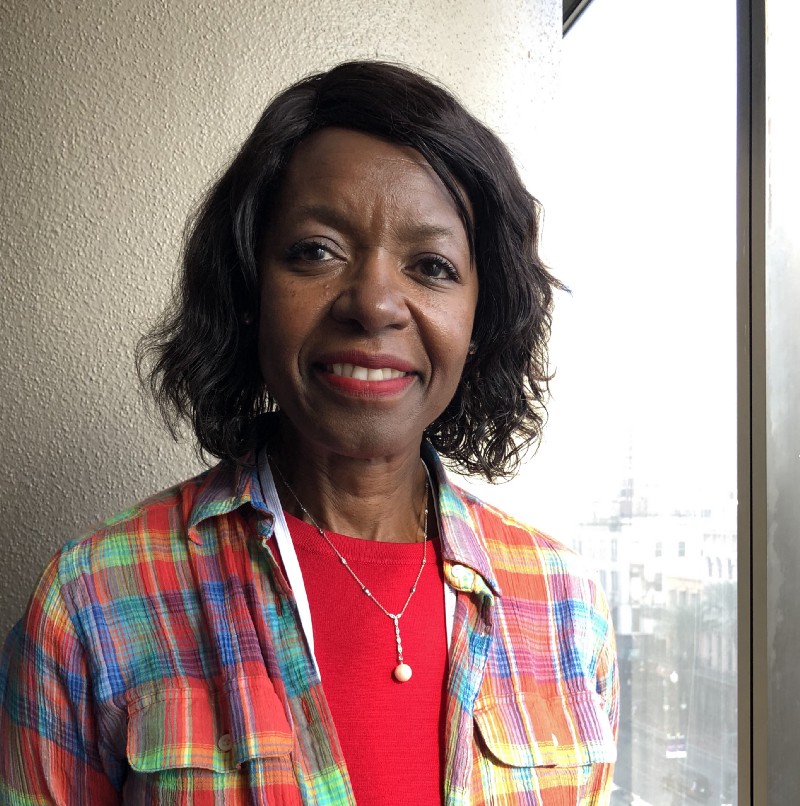 Dildred, having grown up in rural Louisiana, was a first generation college student with a high school-educated mother and a tenth grade-educated father. Her parents instilled in her that if you have a passion for people, then it is ok to love, serve, and reach out to them. It is from this early instillation that Dildred first began to navigate reaching out and using her gifts to help people. In tandem with reaching people in her work, Dildred understands the importance of feeling comfortable in her own skin. This, for Dildred, means cultivating the ability to meet herself exactly where she is, in the spectrum from pain to joy. She meets the pain in herself and cultivates the ability to bring understanding and compassion to that.
"If it doesn't work for me, it's not gonna work for you. If I have a misperception of you, and I'm not able to meet you where you are, then I've contributed to your pain, and I've not liberated you, and I've held myself back as well." 
Examining what is inside of herself is necessary when meeting other people and upholding them in her practice. This examination has to happen in order for Dildred to meet clients in experiences of pain and in experiences of solutions.
The collection of cups reading "Trust me, I'm a clinician." on TPN.Health's table at the LCA 2019 Conference caught Dildred's eye, so she stopped by to take a closer look. After chatting for a bit, she agreed to share more of her story with us, and we're grateful she did. Find Dildred in the TPN.Health community!
"I'm also a follower…because great leaders have to be great followers. Ya'll said it (TPN.Heath) was good, so here I am!" -Dildred Small Womack
Keep up with the progress of TPN.Health! Subscribe to our mailing list.
Sign up today to start connecting with clinicians in Louisiana.