"I figured [counseling] would be the best way to apply my desire to help people who need to be helped, people who need a voice that may not be able to speak for themselves."
When Charles Strong III, LPC-S, began hashing out ideas for career paths in his youth, a desire to help people in some capacity was at the crux of decision-making. As he got older, he began to observe a pattern in his own experiences as well as those of peers. He found that youth and adolescents tended to have silent voices in the worlds in which they lived, or, if they spoke to advocate for themselves, the senior figures in their worlds did not take their voices seriously. This recurring experience served to refine Charles' desire to help people and has been foundational for his orientation in the behavioral health field. 
"I'm pretty introverted, and to go out and get clients has been a little challenging." 
Fresh in the world of private practice, Charles opened Strong Counseling Solutions in May of 2019 in Gretna, LA. With a decade of experience in work environments where colleagues and a paycheck were always given, including in-home and community-based services, a behavioral school, and a mental health hospital, Charles notes the effortful nature of the business side of private practice. Unlike other business realms, the behavioral health field does not permit professionals to solicit referrals from clients in any capacity. Given this challenge, the process of building a practice from scratch "requires a lot of outreach and ingenuity," according to Charles.
"I went to this conference, back when it was press only, called E3 Electronic Entertainment Expo, where pretty much everyone who makes video games would meet in LA, show everything off, and trade business cards."
Charles recalls that the last time he had to be concerned about networking was when he worked in the video game industry years ago. Today the responsibility of running a private practice makes intentional networking indispensable. Noticing that a listing in the Psychology Today directory was insufficient as the sole means to get clients, Charles has used his past experience of running a video game website as well as consultation with friend in PR to effectively use social media platforms in marketing his practice. Since he has started creating and pushing out video content online, he has noticed a fairly significant uptake in client outreach.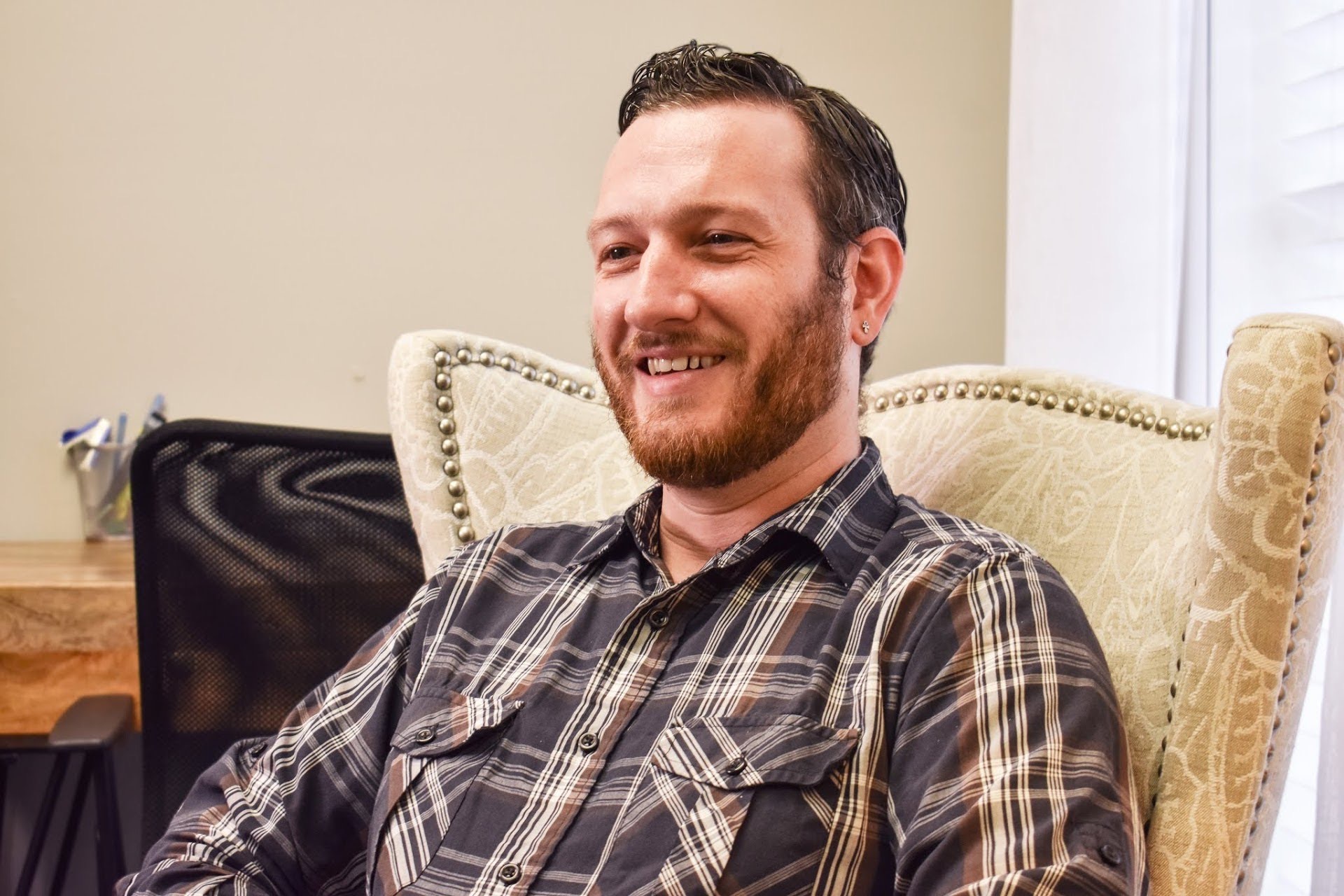 Today his caseload consists of mostly adults, but his hope is that this will shift to include more adolescents and children as he is learning Child-Parent Psychotherapy, a trauma-focused modality that works on building the dyad between the caregiver and the child specifically when the dyad has been affected by traumatic events. Completing training in this modality will allow him the opportunity to focus on the target age group 0-5. In addition to this training, Charles seeks out continuing education opportunities that provide knowledge and skills in areas about which he would not organically know, such as gender identity and race.
"One of the ways I've changed is I've come to accept that I don't know how to help in every single way. [It's] acknowledging where my deficiencies are, adopting the task of pouring more energy into those deficiencies, and learning more for the sake of the clients we serve."
Part of Charles' internal shifts in his orientation as a counselor is the realization of the limitations of his own experience as it relates to meeting the experience of his clients. For instance, in exposure to significant recent and ongoing civil movements, such as Black Lives Matter, Me Too, and that of identification and respect in the gender spectrum, he acknowledges that being a white, heterosexual male has made him subject to a certain level of lifelong privilege of which he was not aware. 
Identifying when his experience is insufficient to meet the needs of a client is essential to the original intent of his path in behavioral health, that is, the work of making sure silenced voices are heard. If he himself cannot effectively be a vehicle for the resonance of those voices, then he takes the action to refer to a clinician who is adequately equipped and to educate himself on measures he can take to become a more sound vehicle for meeting the unique experiences of clients.
"75% of my caseload is online."
Part of appealing to the population he is serving is the incorporation of online counseling services, which tends to work efficiently for members of busy families who are trying to juggle afternoon appointments, school pick-ups, and a myriad of other activities. Charles' use of technology in practice began with completing assessments through video to test out the process. Upon discovering that the video process was smooth, he started seeing clients through encrypted platforms, namely Zoom.
Charles spoke to the benefits of online counseling, including flexibility and the ability to see clients who are homebound or do not have reliable transport. Over the course of Charles' online counseling experiences, he encounters the challenge of connection disruption most frequently. Likewise, there is a lack of control in the realm of confidentiality, which is a given in an office-setting. He notes that it is especially important in online counseling to lay out the guidelines the same as one would in traditional counseling.
"We really need to have people at our fingertips, whether we need advice on something or to refer out. I am eager to see how TPN.Health can fill that gap."
Introduced to TPN.Health a few weeks ago by colleague Adam D'Arensbourg, LPC, Charles has created a robust clinical profile with up to date content in Scopes of Practice, Focus Issues, Modalities & Interventions, and Biography. Likewise, he has begun sharing the video content from his blog on the TPN.Health Newsfeed. In anticipation of TPN.Health's growth as the referral and networking service in behavioral health, he is making full use of the platform's features. 
Watch Charles' most recent videos covering the themes of gratitude and loss, and connect with him on TPN.Health!