On Tuesday, September 17, TPN.Health took part in sponsorship of a "Teaching DBT Skills" training, which Imagine Recovery hosted. Thanks to the work of Eric Schmidt and Nicole Manwaring in their presentations, fifty clinicians gathered at the Tulane School of Social Work were able to have a day of in-depth training while achieving CEUs. This training was anything but surface as clinicians were given opportunities to practice and question the presented skills throughout the day.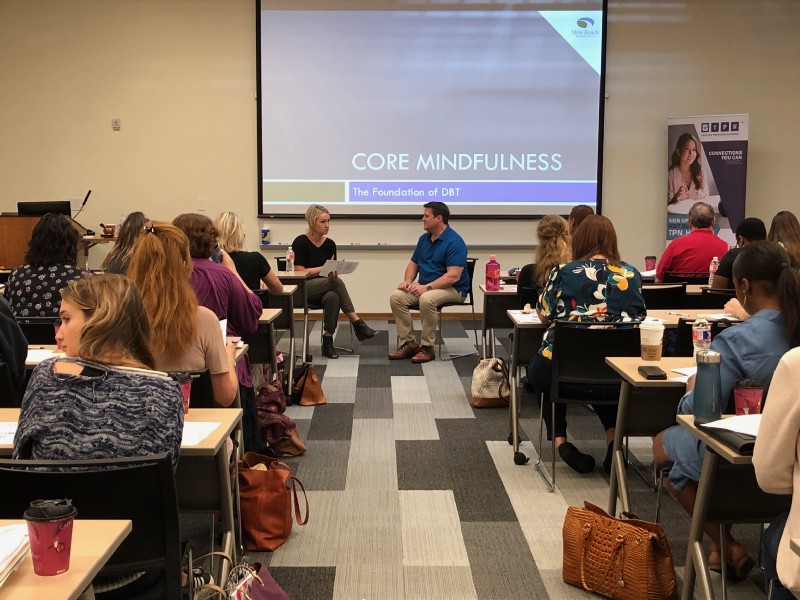 We started the day bright and early with an exercise in letting go of resentment. The practice was mindfulness. Notice five things you can see. Five things you can hear. Five things you can feel. Notice you're here. Then, bring your hands (holding the resentment) to your face. Look at it. Then, let your hands fall. Notice the trio of five things again.
"What came up for you?" asked Eric to the participants in the room. Mikal Matton, LPC, spoke on cultivating self compassion; she says, "If I can move in close to it (the resentment) without judgment, maybe I can change my relationship with it." Another clinician noted, "There is a lot happening right now that we're just not paying attention to."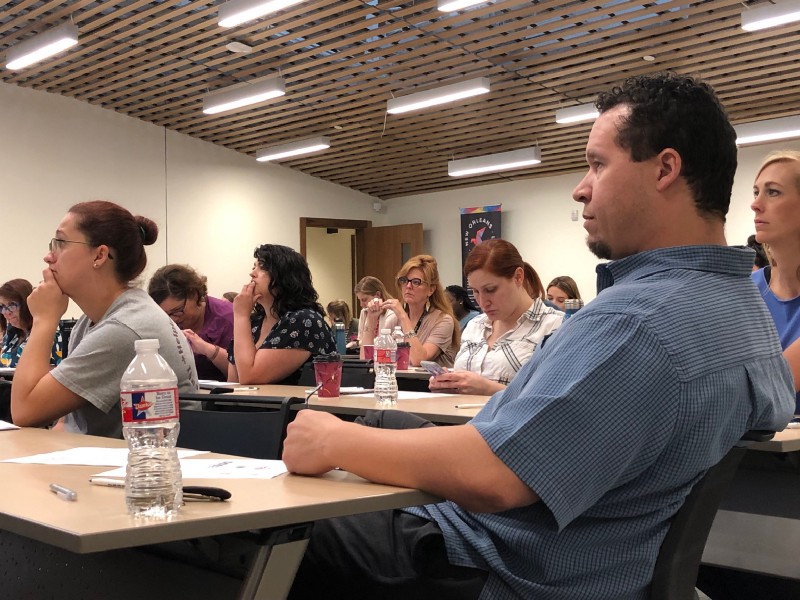 There is so much happening both in our immediate worlds as humans and in the ecosystem of behavioral health. So, throughout the day, TPN.Health paid attention to several clinicians by tuning into their experience at the day of DBT.
Stephen Dacovich, LCSW, shares, "A lot of workshops are theoretical, and this is practical application where we are actually encouraged to do some of the roleplaying. This is a great application of learning a new skill set."
Mark Saucier, LPC, works in a local behavioral hospital in the counseling department and owns a small private practice on the side. He learned some new approaches that he will take to the field. These include the ideas that we choose what irritates us and that we need context to understand life's circumstances, asking the right questions like, "What happens when I feel this way?" He notes that a lot of the DBT skills will be immediately applicable in both of his workplaces.
Taylor Farris, LMSW, who works at Lafayette Parish Correctional facility, speaks to the necessity of the emotion regulation piece of DBT in her work setting: "The emotion regulation is extremely vital to what I do — trying to get people to emotionally regulate themselves because they're in a stressful environment 24/7 until they're released. So the more skills they are able to build up, the easier it is for them to get through their sentence."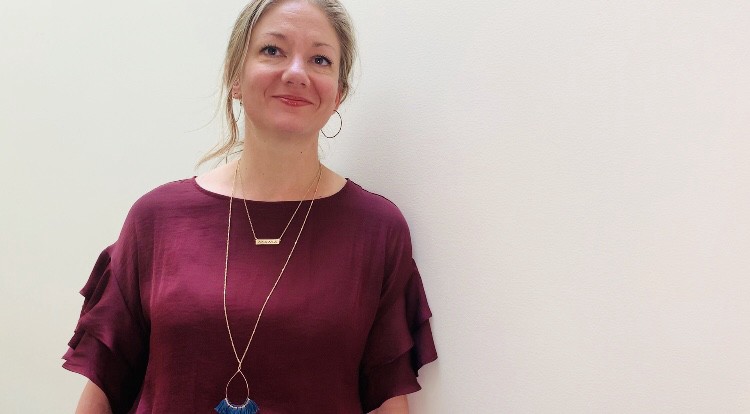 Jessica Gibson Kendrick, LPC, pictured above, is partnered in opening a new private practice in Lafayette, LA, so she is thinking forward, "Hopefully starting in the fall, there will be a DBT skills group. There's a big need for this in our community and just not enough of this type of practice to serve the community that we live in, so I'm excited to complete the DBT skills training so we can take this back to our community and start something new."
TPN.Health is excited to be hosting and/or sponsoring more of the CEU events that clinicians (you) want to experience. Some of the CEU suggestions we've heard so far include training in ACT, more DBT skills-based workshops, mindfulness, clinician impact on mental health in Louisiana, incorporating spirituality into therapy, and undoing institutional racism.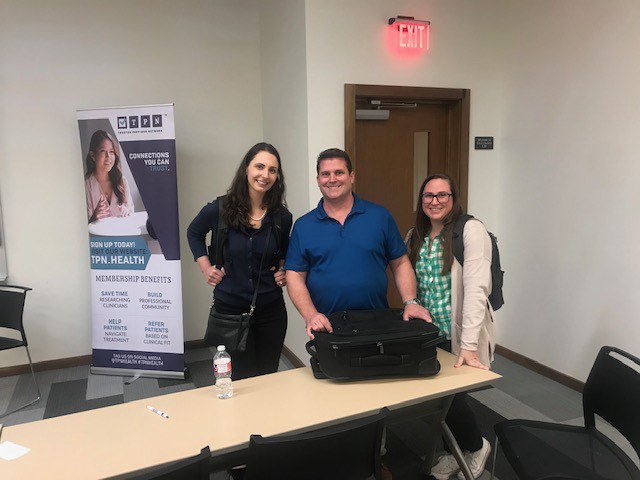 So, what's next on the agenda? We will officially sponsor the 2019 LCA Conference in New Orleans, happening from September 29th to October 1st. Find us on Instagram @tpnhealth and tag three Louisiana licensed clinicians for a chance to win free registration ($350 value) to the conference. See you there!
What other CEUs could benefit you the clinician and the TPN community of clinicians at large? As Christopher O'Shea, TPN Co-founder, said in his address to the room at the DBT training, "We are listening."
Keep up with the progress of TPN.Health! Subscribe to our mailing list.
Sign up today to start connecting with clinicians in Louisiana.