Written by: Brittany Hunt, LCSW
Clinical Oversight Specialist at TPN.health
In our increasingly digital world, we get our makeup tips on Youtube, our news on Twitter, and our dance moves on TikTok. So many aspects of our lives have moved entirely or in part online, including how we interact romantically. In a short span of time, finding a partner online went from taboo to the norm. Apps like Tinder, Grindr, Bumble, and Hinge have taken over the dating landscape. Technology is beneficial for connection and communication for people who live in a remote area, have a disability, are into something unique, or just have had trouble meeting someone in person. During the COVID-19 pandemic, we all realized how important technology is for keeping us in touch with loved ones and facilitating communication. Not only are people meeting online, but whole courtships can occur via a smartphone. Instead of the love letters of yore, we have emoji-laden text messages, some of which might get a bit racy.
While technology is usually helpful in relationships, it can also be a source of significant harm. Smartphones and computers make it easier to share cute love notes, but they also make it easier to spread abuse, harassment, and blackmail. Online abuse can take many forms, from Twitter trolling to catfishing. One particularly hurtful type of online abuse is nonconsensual image sharing: when some share a sexual image or video of someone without their consent. This betrayal of trust is a form of sexual abuse, and the impacts mirror those of physical, sexual assaults. A survivor of online abuse may feel humiliated, have issues at work, school, or relationships due to the images, and experience serious mental health issues such as PTSD, depression, or even suicide.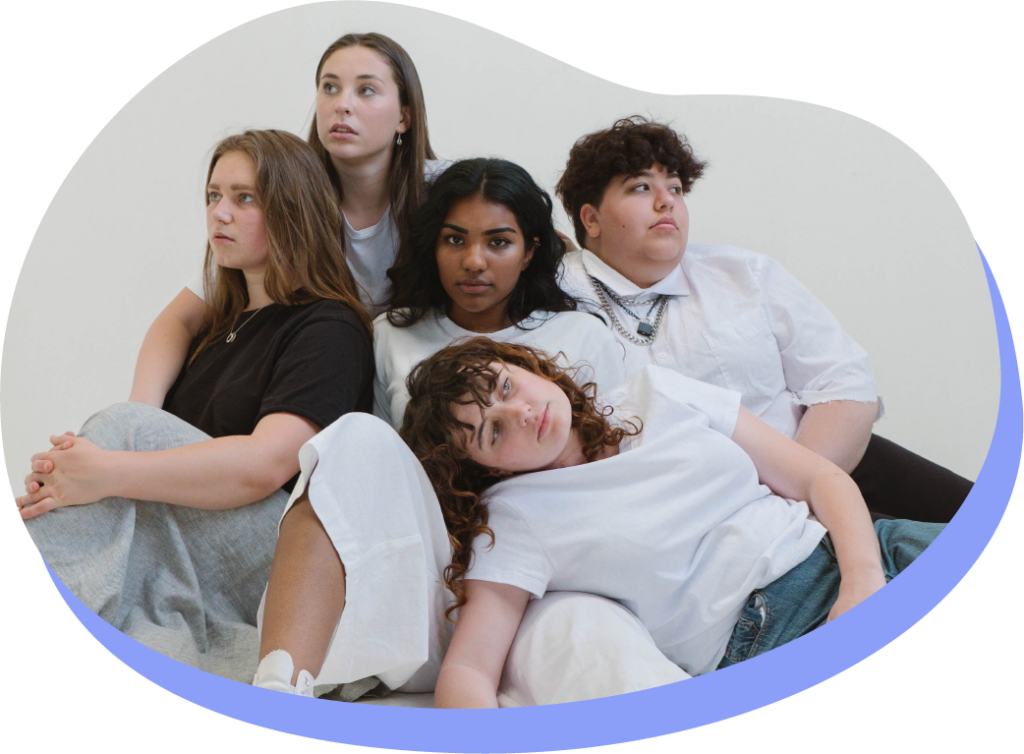 Online abuse is an added tool in an abuser's arsenal that they can use to terrorize someone, and it poses a lot of unique challenges as technology advances more and more each day. As clinicians, we must actively seek to keep up-to-date with what technology our clients are using, because it helps us to understand what they are experiencing, especially with younger clients who tend to use technology more. If we can understand our clients' motivations and behaviors, we can better help them deal with their issues. Someone's digital life is a huge part of who they are, and clinicians must be proactive about addressing that.
Being non-judgemental is one of the most important qualities a clinician can have. It allows us to build trust with clients around sensitive issues in order to facilitate the therapeutic relationship. This is particularly true when it comes to nonconsensual image sharing, which is highly stigmatized in our culture. Despite the proliferation of sexting in relationships, when someone has an image shared without their consent, they are often blamed and chastised for sending it in the first place. Victims are told they should have known better, and that humiliation and hurt are the natural outcomes of sharing something so vulnerable. These responses are classic victim-blaming and can be extremely retraumatizing to survivors. By working to end the shame and stigma associated with sexting, we can improve our services, and create a more respectful, consent-centered culture.
If you want to learn more about the tricky world of nonconsensual image sharing and online abuse, please register for the on demand course. Attendees will learn more about the legal and clinical considerations when working with clients who have experienced nonconsensual image sharing and other types of online abuse. This issue is not going anywhere, so it is our duty to learn about this emerging area of practice.
About the Author
Brittany Hunt is a licensed clinical social worker originally from Rhode Island. After graduating from Vassar College in 2012, she moved to New Orleans and began working in the anti-sexual violence and reproductive justice movements. She loves reading, throwing dinner parties, and karaoke.
Brittany Hunt, LCSW
Clinical Oversight Specialist
at TPN.health