Sharing his experience, strength, and hope in the evolution of TPN.Health
In Jimmy's words:
Why TPN, and how did we get to this point?
The concept of Trusted Provider Network began with a conversation about a common dilemma that we all face at some point: Where is the right place to refer a client? That simple question has consumed my life the last three and a half years. To understand why I'm so passionate about finding an answer, you have to understand my history in the field. You see, my experience in the addiction treatment field started when I was very young, before this field even existed.
For me it started in 1959 when I was nine years old. That was when both my mom and dad got sober. My dad was a well-respected physician in our small hometown of Statesboro, GA. My mom was trained as a nurse. The other side of their story is that they were both alcoholics and narcotic addicts. That was the family in which my brothers and I grew up.
In July of 1959, my world changed when my dad stood before the judge and was sentenced to two years hard labor in the state penitentiary for writing prescriptions to himself. The judge probated his sentence contingent on him going to Lexington, KY to the Federal Narcotics Prison (better known as the Narcotics Farm). This was where he found his recovery. When my dad returned home, my mom began attending 12-Step meetings, and that's where she found her recovery. We became a family in recovery.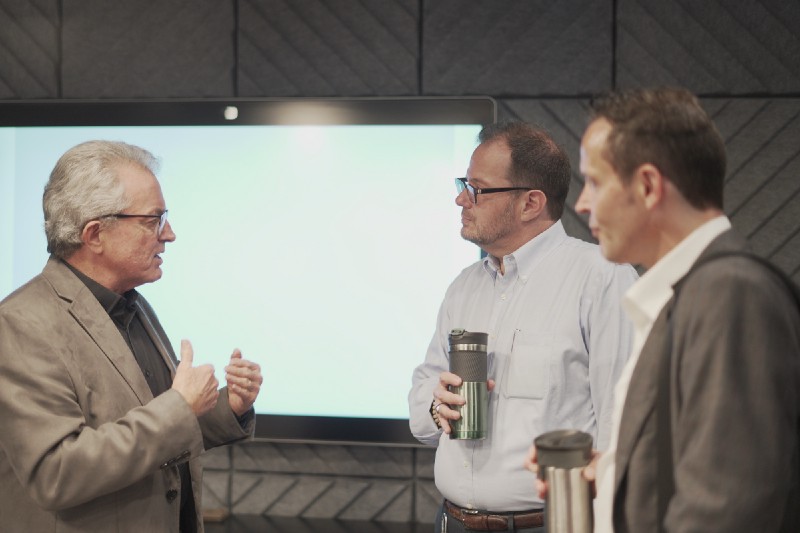 There was no stigma with my dad or mom. They were proud to let people know that they were sober. They would speak publicly about their addiction and recovery at any opportunity. Because of this, my dad's reputation as a sober physician grew. More and more people began to reach out to him for help.
Keep in mind that this was 1960. Back then, treatment for alcoholism was not universally available. At that time there were only a handful of treatment programs around the country, Chit Chat Farms (now Caron Foundation), Hazelden, High Watch Farm, and a few others. In most instances, if you were an alcoholic, you ended up in the state mental institution. In Georgia that was Central State Hospital in Milledgeville. Misdiagnosis of alcoholics as having a psychiatric disorder was common.
In the early 1960s, my dad began detoxing people out of his medical office. They would stay in the hotel a block away and spend the day in the AA room next door. He quickly realized that there needed to be more structure. That's when he began to bring patients into our home.
In 1965, our home became a treatment center. I was fifteen at this time and our life as a family changed. All of a sudden, these strangers became family members. They would stay with us for four to six weeks, sometimes more. Sometimes I would come home from school and find that they had given my room to someone.
They moved the furniture out of the dining room, put three in beds, and turned it into the detox unit. Everyone called it the Chandelier Room because when they woke up, the first thing they saw was the chandelier in the center of the room. As my dad went through the process of figuring out the detox protocol, it was not unusual for people to experience DTs.
My memories include watching people having convulsions on the floor and experiencing hallucinations. Interesting times to say the least. But the thing that I remember the most was the love. Our home was a place where my parents would "love you until you could love yourself." Even at that early age, I experienced the fellowship of recovery. It had a lasting impact on me.
It got to the point in the late 1960s that we had over twenty-five patients living in our home with my family. It was time for an actual treatment center. In 1971 they opened the doors of Willingway Hospital, the first free-standing addiction specialty hospital in the Southeast.
My dad passed away in 1983 and my mom in 2004. They both remained sober until their deaths.
I had my own struggle with addiction. Fortunately, I found my recovery and have maintained continuous sobriety for the last thirty-four years. I know first-hand the miracle of recovery when the right help is available.
My career in the treatment field began in 1980, when I went to work at Willingway. Over the years I worked my way up the ladder, and for over twenty years I served as CEO and had the opportunity to lead an amazing organization.
The main thing that my tenure at Willingway and my experience growing up instilled in me was an understanding and appreciation for the effectiveness of good, ethical treatment. TREATMENT WORKS, especially when you match the client to the right program.
Time and time again, we hear the horror stories of the bad players taking advantage of people in crisis: the body brokers, unethical billing, website hijacking, misrepresentation of services, just to name a few. There is the chronic problem of where to send someone — which program is the right clinical fit, and who can you trust? Even professionals in the mental health field many times are at a loss.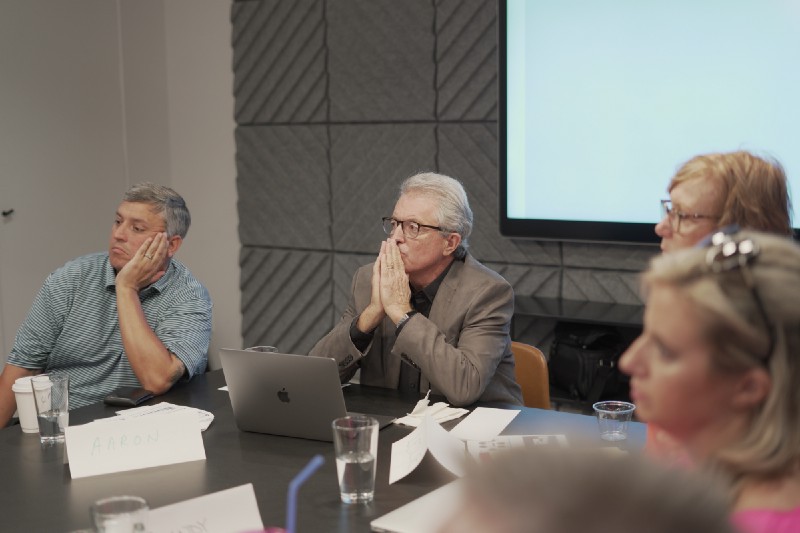 The field needed a solution.
In January of 2016, my partner Christopher O'Shea and I had a telephone conversation. We were discussing the difficulty that professionals have in placing clients in clinically appropriate programs. On that phone call, we said, "let's put together a tool to help people identify providers that are a good clinical fit." This was the conversation that created the idea of Trusted Provider Network.
We agreed to meet midway between Jekyll Island, GA, where I lived, and Baton Rouge, LA, where Christopher lived. In March of 2016, we met in Montgomery, AL. My education is Business Management with an emphasis in Information Systems. I understood that the basis for TPN would be a searchable database, so I created a rudimentary database. When I showed this to Christopher, we both knew that this was the platform on which to build TPN. When we left Montgomery, we left with a concept, a name (Trusted Provider Network or TPN), a tag line ("Connections You Can Trust"), and a new vision.
The evolution of Trusted Provider Network continued. We recognized that we needed a vetting process and reached out to amazing professionals to help create one. We decided that, in addition to addiction treatment, we would add mental health and psychiatric programs and interventionists to the network. We understood the critical piece that clinicians play in the continuum of care and made them clinically searchable by "reverse engineering" our subscriber database. We implemented auto-notifications when someone recommended a TPN provider. We created an amazing tool.
As we began to introduce TPN to colleagues in the field, the response was consistently positive. Everyone we spoke to confirmed that there needed to be a tool to help connect clients to the right provider. We began to build TPN with some of the most well respected programs and interventionists in the field.
TPN is now a New Orleans-based company. We have an amazing new partner, Trevor Colhoun, who has the same passion that Christopher and I have. We have built a great team. TPN has evolved into a state-of-the-art platform that puts the focus on building a true clinician community and fostering connections with appropriate providers.
As we launch the new platform, I sit here amazed at how far we have come since that first phone call in January of 2016.
Keep up with the progress of TPN.Health! Subscribe to our mailing list.
Sign up today to start connecting with clinicians in Louisiana.