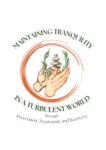 LASACT 2023 Annual Conference
Maintaining Tranquility in a Turbulent World through Prevention, Treatment, and Recovery
Ticket Pricing
On-Demand Member

$300

On-Demand Non-Member

$410
Description
We are excited to begin preparing for LASACT '23 in Baton Rouge, Louisiana! This year's theme, Maintaining Tranquility in a Turbulent World through Prevention, Treatment, and Recovery, emphasizes the need for peace in our community. Leaning and loving on our neighbors, and most importantly, knowing when to ask for help, will be the way to enhance our society.
Note: Time designated for breaks cannot be counted toward CE credit.
This course is fiscally sponsored by LASACT There may be potential biases or conflicts of interest inherent to this relationship, and it must be disclosed to participants. These conflicts of interest have no bearing on the course content and have been resolved.