What the TPN.Health Community is Bringing to the Table
CEUs

Metal straws

Institutional racism

Consultation groups

Cylinder-shaped ceviche
These were bouncing around in clinicians' conversations (and stomachs) last night at TPN's Ambassador Dinner at Carmo. Behavioral health clinicians local to New Orleans and Baton Rouge were able to taste some of the fringe benefits that TPN is offering, that is, access to a clinically focused community and conversations that spring from that access. And let's not forget the food — they were able to taste the food, too.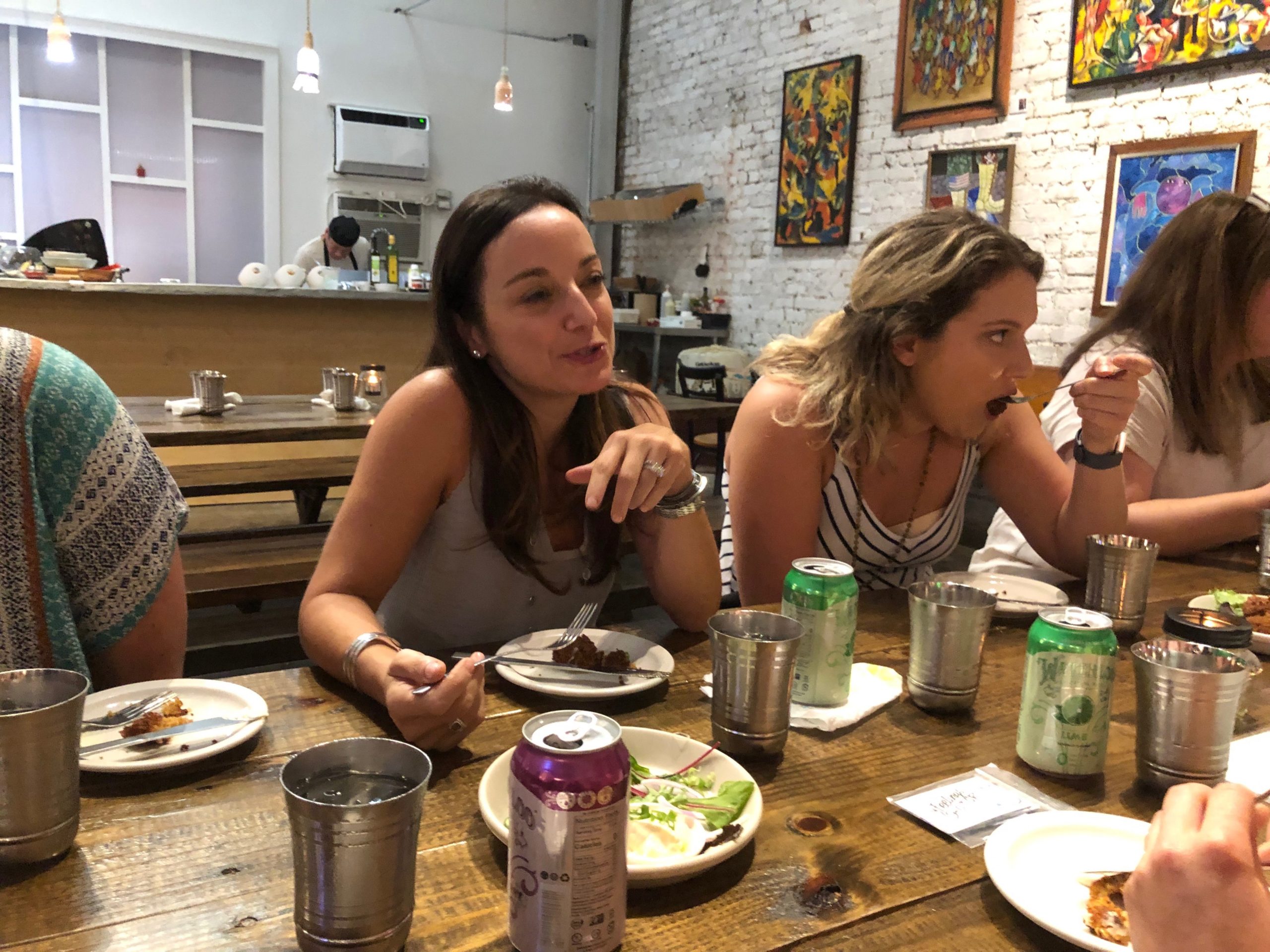 TPN.Health Ambassadors were able to ask questions, give feedback, and connect with each other about their work and the new TPN community. Felicia Kleinpeter, Director of Clinicians, shared excitement with Shaina Spector, PLPC, when she spoke to how TPN can benefit her clinical specificity in private practice. She expressed anticipation to be searchable for the clients and issues she loves to treat and the areas in her practice she wants to grow.
SEARCHABILITY
TPN's feature of searchability is not just for those in private practice. For instance, last night we conversed with Corine Brown, LCSW, and Brianna O'Connor, LMSW, both of whom are part of the team at Covenant House. In our conversation, we explained the value of TPN to organizations like Covenant House. The value we bring to nonprofit organizations through searchable clinician profiles is in attracting the ideal clients for their programs. In other words, clinicians within certain organizations may not be referring out, but it is important for clinicians on the outside to see who is in the clinical framework of non-profit organizations like Covenant House.
Features in the Works
Digital Meeting Space
Trevor Colhoun, TPN Executive Chairman, confirms that a digital meeting space is in the works for the platform. Clinicians will have the capability to create groups with those who share similar interests and expertise. This could take the form of opportunities to create consultation groups. Janell Kalifey, LCSW, spoke to this when she shared how consultation groups with like-minded clinicians help her to make sense of some of the challenges in private practice.
Accepting Clients Light
Last night, clinicians discussed the difficulty of making referrals when there is no efficient way to confirm who is and is not accepting clients. For instance, Mikal Matton, LPC, shared that it does not serve her work and goals to accept more clients at this juncture in her practice. In sharing this, she nodded to the common experience of clinicians being in client-overload or simply focusing energy toward other work. To solve this, Trevor confirms that a clickable "accepting clients light" feature will soon be available in the profile-making process. This feature will make others in the network aware of where you stand with client-acceptance.
These and other shared experiences are essential to the life of the TPN community. Why are they essential? Because clinicians share them.
"We want to make clinicians the power in this ecosystem."-Christopher O'Shea, Co-founder of TPN
No matter where you are in your clinical career, you can contribute to the community of licensed clinicians with shared experience as a licensed clinician. No terminal uniqueness here! Our goal is to create an infrastructure where we are allowing licensed professionals to do their work. We're giving the tools to you the clinicians to create that trusted network.
TPN is here to facilitate the conversations you as clinicians want to have and opportunities for collaborative problem-solving in the clinical community. For instance, Mikal Matton, LPC, shared with us her desire for CEUs in racial and equity training. Corine Brown, LCSW, spoke to the need to have conversations about institutional racism among those in the helping profession.
High Quality, Low-Cost CEUs
It is TPN's goal to bring the spirit of benefit and incentive for the clinician back to CEUs. This means moving away from the punitive air of expensive, repetitive units and moving toward the conversations in which you, the clinicians, actually want to take part for an affordable rate.
We have already sponsored a CEU in Dialectical Behavior Therapy and have several CEU sponsorships scheduled in the near future. These include a Louisiana Counseling Association Conference in late September, a Tanya Stuart, LCSW, LAC/Genesis Behavioral Health workshop in October, and one TBA unit in January of 2020. Likewise, we can confirm a soon-to-be available calendar showing local CEU events — the ones you want to see — on TPN.Health.
Christopher O'Shea, TPN's Co-founder, speaks to the orientation of the work of TPN, "We want to make clinicians the power in this ecosystem." This is the direction today and for the future of TPN.Health. Also in the spirit of a hopeful future, Trevor comments,"We're just starting. We have huge goals of looking at the entire ecosystem…This is a process. We want you to be a part of this mission — to change the behavioral health process making your lives more efficient."
So, what now? We've built the platform. We are beginning to facilitate ongoing clinically relevant conversations and opportunities. All we need now is the spectrum of licensed clinicians (you) to populate the space and breathe life into it.
Keep up with the progress of TPN.Health! Subscribe to our mailing list.
Sign up today to start connecting with clinicians in Louisiana.