Austin TAAP Symposium: Diversity in the Substance Use Disorder Field
Friday, May 6, 2022, 8:00 am - 4:45 pm CT
Hybrid Symposium - access virtually on TPN.health or in-person at:
The University of Texas JJ Pickle Research Center, 10100 Burnet Rd., Austin, TX 78758
Diversity in the Substance Use Disorder Field
Friday, May 6, 2022, 8:00 am - 4:40 pm CT
Hybrid Symposium - access virtually on TPN.health or in-person at:
The University of Texas JJ Pickle Research Center, 10100 Burnet Rd., Austin, TX 78758
8:00am - 8:15am: Welcome from the President Brittany Bass
8:15am – 9:15am: A Sense of Belonging: Creating Better Environments for Trans Clients 
9:20am – 10:20am: Best Practices for Latinos Diagnosed with Substance Use Disorders
10:20am – 10:45am: Break/Networking/Booths
10:45am - 11:45am: Adapting Traditional Approaches for Women Specific Treatment Across the Continuum of Care: Why Attachment and Shame Resilience Matters
11:45am – 1:15pm: Lunch Break
1:00pm - 1:15pm: Mindful Movement Made Easy
1:15pm – 2:15pm: Helping Veterans Heal
2:20pm – 3:20pm: Diversity in Mental Health/Substance Abuse
3:20pm - 3:40pm: Break/Raffle
3:45pm – 4:45pm: Diversity in Recovery Options and Beyond, A Panel Discussion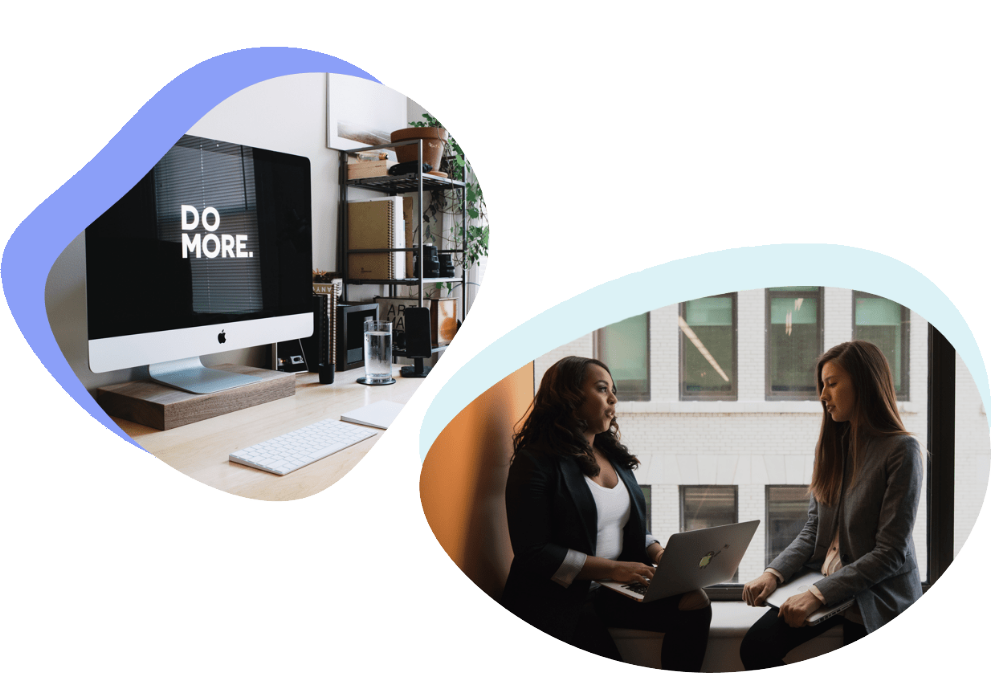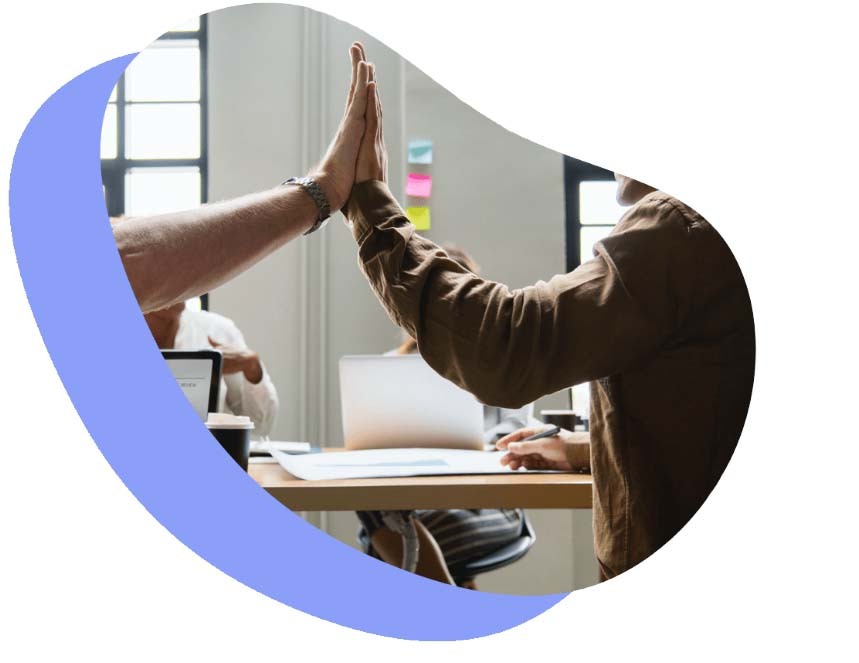 Description:
Fifty percent of transgender young people will attempt suicide at least once before their twentieth birthday. Addiction amongst trans and non-binary youth is not easily assessed, however amongst LGBTQ young people it is known that rates of addiction are significantly higher than that of their straight and cisgender peers. Minority stress, stigma, and bullying are the main causes for higher rates of addiction, anxiety, and depression. As clinicians, we need to create a space for understanding and safety within the walls of our facilities for these youths. This workshop will help clinicians grasp terms, ideas, and situations that trans & non-binary youth are experiencing today. Participants will be able to assess their own practices as it relates to transgender young people and be able to take with them an overarching understanding of the coming out process. Discussions will include policy & paperwork, talking to parents, creating safety within the group process, and how to effectively be an ally to trans and non-binary youth.
Learning Objectives:

Participants will be able to have a solid understanding of the basics of gender identity.

Participants will be able to explain the elements of disclosure.
Participants will walk away knowing how to make their spaces more affirming for trans young people.
Beck Gee-Cohen, MA, CADC II
Director of LGBTQ+ Programming at Visions Adolescent Treatment Centers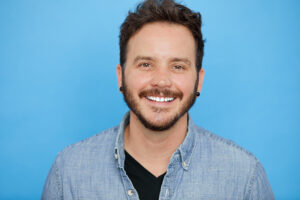 Beck is a master's level clinician with an undergraduate degree in Sociology with an emphasis on Gender & Sexuality and a master's degree in Addiction Counseling. Beck has worked in the mental health & substance use field for over 10 years in various capacities. The main focus of his work has been invested in the LGBTQ+ community, adolescents, and families. Over this decade, Beck has trained numerous facilities on LGBTQ+ best practices, has been a keynote and presenter at many conferences and has facilitated workshops about LGBTQ+, trauma, adolescents, gender, and sexuality. Beck is the Director of LGBTQ+ Programming at Visions Adolescent Treatment Center. This program is for young people at Visions who identify in the community, those who are questioning, and their families. It includes process groups, psychoeducation, and family programming with professionals specifically trained and experienced in the LGBTQ+ population and best practices. Alongside the already dynamic team at Visions Adolescent Treatment Center in Los Angeles, young LGBTQ+ people and their families will find a space that serves their specific needs in regards to healing and thriving.
Description:
A consideration of best practices for Latinos across the substance use continuum of care for prevention, treatment and recovery.
Learning Objectives:
Attendees will acknowledge the significance of substance use prevention for Latinos.
Attendees will identify important clinical considerations for Latinos in substance use treatment.
Attendees will review the role peer-recovery supports provide for Latinos in recovery from substance use disorders.
Fidencio Mercado, MS, LPC, LCDC
Associate Director/Clinical Associate
Professor School of Rehabilitation Services & Counseling at The University of Texas Rio Grande Valley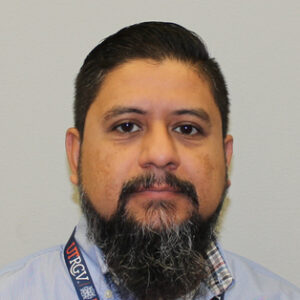 Mr. Fidencio Mercado is a Licensed Professional Counselor and Licensed Chemical Dependency Counselor in Texas. He obtained his Master of Science degree in Rehabilitation Counseling from UTPA in 2003. Fidencio is currently a doctoral student in the Doctor of Education in Educational Leadership at The University of Texas Rio Grande Valley.
Mr. Mercado serves as the Associate Director and undergraduate program coordinator of the School of Rehabilitation Services & Counseling. He has over twenty years of experience in addictions counseling with a focus on adolescent and family counseling.
Eluterio Blanco, Jr. PhD, MAC, LCDC
Clinical Assistant Professor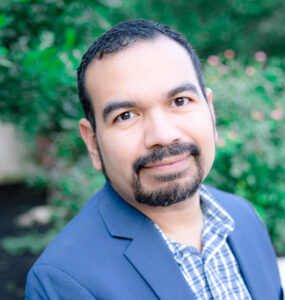 Eluterio (Jr.) Blanco is a Licensed Chemical Dependency Counselor as well as a nationally certified Master Addiction Counselor.  He has been providing counseling services to clients with Substance Use Disorders, including adolescents, adults, and special populations since 2002. He is currently a Clinical Assistant Professor in the School of Rehabilitation Services & Counseling at UT-Rio Grande Valley and is the Degree Coordinator of the newly launched online Bachelor of Science Degree in Addiction Studies. Eluterio earned his PhD in Rehabilitation Counseling and holds professional memberships with the National Association of Alcoholism and Drug Abuse Counselors (NAADAC), the Texas Association of Addiction Professional (TAAP), and is a Past-President of the Valley Association of Addiction Professional (VAAP).  He has also served two terms on the Board of Directors for TAAP and currently serves as the chair of the Workforce/Student Committee.  He has co-authored an article on the attitudes of Mexicans Americans towards cannabis use and his research interests focus on stigmatizing attitudes toward substance use disorders by other healthcare providers.
Maureen Nichols
Director, South Southwest Addiction Technology Transfer Center
Steve Hicks School of Social Work -  The University of Texas Austin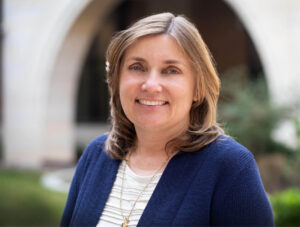 Maureen Nichols, BA, is Director of the South Southwest Addiction Technology Transfer Center (SSWATTC), at the Addiction Research Institute in the Steve Hicks School of Social Work at the University of Texas Austin. She oversees the SSW ATTC's strategies to accelerate the adoption and implementation of evidence‐based addiction treatment and recovery-oriented practices and improve the knowledge and skills of the behavioral health workforce. The South Southwest ATTC is funded by the U. S. Department of Health and Human Services Substance Abuse Mental Health Services Administration (SAMHSA) and serves Region 6 (Arkansas, Louisiana, New Mexico, Oklahoma and Texas). She is also Associate Director and Principal Investigator for multiple grants and contracts within the Addiction Research Institute, providing leadership for ARI's role in the national Opioid Response Network and the Peer Recovery Center of Excellence, as well as ARI's work with Texas HHSC related to statewide peer recovery support training and technical assistance. Ms. Nichols has a Bachelor of Arts in History from Grinnell College. She has twenty-five years of experience in substance use program development and evaluation at the state and community level. Her professional areas of focus include systems change and quality improvement, technology transfer, and mental health and substance use recovery.
Erika Salinas, MS, LCDC, RSPS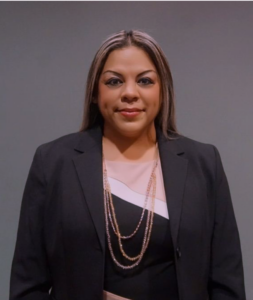 Erika Salinas, MS, LCDC, RSPS is the Program Coordinator for the Recovery Support Services (RSS) program at Behavioral Health Solutions of South Texas located in Pharr. The purpose of RSS is to increase the prevalence and quality of long-term recovery from substance use disorders by enhancing an individual's quality of life, resiliency and increased social contribution connections through sustained engagement in long-term Recovery Support Services. She also does contract work with Achara Consulting Inc. providing Technical Assistance to Peer Support staff in the Youth Recovery Community (YRC) programs in Texas as well as Spanish TA calls to Peer Support Staff. She also serves as a panelist for trainings and conferences held Nationally by Achara Consulting on promoting health equity amongst People of Color. She is a Member of the NBCC Minority Fellow Cohort 2019. She is also a trainer of Coaches for the Recovery Support Peer Specialist (RSPS) Certification. Ms. Salinas has a Master of Science in Addiction Counseling from Texas Tech University Health Sciences Center. She has 5 years of experience providing peer support and is a person in long-term recovery from both Mental Health and Substance Use.
10:20 am - 10:45 am: Break
Description
Gender-Specific Considerations and Approaches in Substance Abuse and Trauma Treatment have been topics of discussion for many decades now. As treatment has evolved, so has the need for adapting traditional approaches for Women's specific treatment across the continuum of care. Thanks to the beginning of the social justice movement "Me Too", the women that we are treating today are different from the women of even a few years ago. This presentation aims firstly to explore and identify the differences and similarities that we are seeing, as treatment providers, in the women of past and present. We then hope to create an understanding of the need for " Women's specific Treatment", and how Shame and Trauma impact women differently from men. Finally, we aim to educate on why providers should be both attachment-focused and trauma-informed in Women's specific Treatment, and how this relates to their Substance Abuse. Addiction is often but a symptom grounded in deeper pains and wounds - we must be willing to help our patients uncover and heal from the root cause to experience lasting recovery.
Natalie Johnson, LMFT, LCDC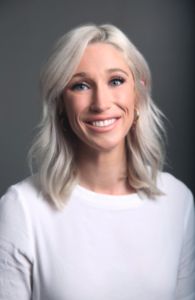 Natalie has been a practicing Licensed Marriage and Family Therapist (LMFT) and Licensed Chemical Dependency Counselor (LCDC) since 2017. She graduated from Texas Tech University, with honors, with a Bachelor of Arts in Psychology and a Minor in Addictive Disorder and Recovery Studies, and a Masters of Science in Marriage and Family Therapy. She has been trained in multiple trauma-informed therapeutic modalities, including, EMDR, Psychodrama, and TF-CBT. Prior to coming to The Fullbrook Center, she has had experience working as a therapist within multiple organizations, including a Non-Profit Children's Trauma Clinic, an all men's PHP Substance Use Program, a Crises Management team in partnership with the Lubbock Police department, and a growing private practice in Dallas and Kerrville, TX.
Natalie works with the women of The Fullbrook Center to identify the root issues contributing to their substance use/abuse in a trauma and shame resilience-informed way. Her therapeutic lens is centered around courage, compassion, empathy, and connection. Her educational training in systems theory allows her to collaborate with families, support systems, and referents of the Women to maximize the benefits and effectiveness of treatment.
Natalie is passionate about helping women who have been affected by substance abuse and trauma reclaim their feelings of belonging and acceptance, experience freedom through spiritual wholeness, and uncover the strength that comes by speaking their story with courage and vulnerability.
Natalie's outside interests include staying active, reading, cooking, and eating delicious food, and spending time with her 7-year-old Golden Retriever, Lilly.
Leah Malone
Co-founder Emerge Recovery TX and Founder Grace Recovery TX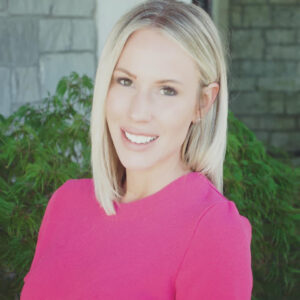 11:45am - 1:15pm: Lunch Break
Gene Kuntz II, LAc, LMT
Co-Founder of Healing Traditions, LLC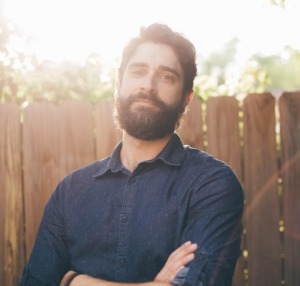 Gene Kuntz has been in the wellness industry for 14 years. He is a licensed acupuncturist and herbalist, licensed massage therapist, and meditation, tai chi and qi gong instructor. He works closely with several addiction recovery centers in the Austin area offering personalized treatments and classes for clients through every step of the recovery process.
"Mindful Movement Made Easy"
I can't meditate!!! My mind just keeps racing! For most of us, quieting the mind can be difficult. This program is for anyone who has found it challenging to calm the constant chatter of the mind. This 15 minute preview introduces the audience to simple conscious movement and breathwork techniques that can be integrated easily and effectively in everyday life as tools to manage stress and anxiety.
PRESENTATION LEARNING OBJECTIVES
1. Clearing off the negative energy of the day
2. Creating healthy boundaries by feeling and understanding your own energy
3. Combining breath, movement and intention to cultivate a peaceful and mindful state 4. Meditation on-the-go
Joe Roller, LPC, LCDC
CEO of Brazos Recovery
Clinical Director at Emerge Recovery TX
Owner Joe Roller Counseling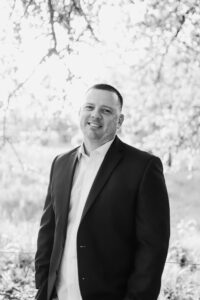 Damien Robinson, MA, LPC
Clinician, Co-Owner, ATX Mental Health Counseling + Recovery

Description:
This panel will discuss a diversity of treatment modalities related to recovery and beyond.
Learning Objective:
Gain a general understanding of a diverse selection of recovery options. 
Paul Calusco
Speaking on SMART Recovery

Jeff Kamen
Speaking on Medical Assisted Recovery (MARA – MAT)

Rick Wadsworth
Speaking on REFUGE Recovery

TBA
Speaking on CELEBRATE Recovery
Danielle Cobb
Speaking on 12 Steps Recovery