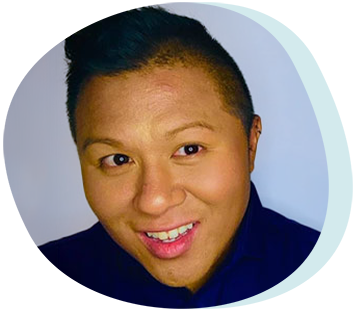 A Primer for Clinicians in the Era of Anti-Asian Racism and Toxic Nationalism

Historically, the United States canon of mental health research and intervention has grossly neglected the needs of the Asian American Pacific Islander (AAPI) community. With the rise of anti-AAPI racism and discrimination precipitated by the Covid-19 Pandemic, AAPI folx have reported higher levels of mental health acuity and deserve/need culturally responsive care. Unfortunately, many AAPI folx report not receiving this.
This workshop seeks to contribute to the dialogue of creating healing centered engagement in AAPI mental health care. Through a review of relevant frameworks on identity development and family systems that speak to AAPI subjectivity, case vignettes of AAPI therapists working with AAPI clients, and critical consciousness, this workshop aims to create a discussion about the inter-subjectivity in the work of applying a healing justice framework in AAPI community practices and mental health programming.
Participants are expected to respond to events which have shifted public perceptions of the Asian American Pacific Islander community, identify causal factors and culturally-appropriate treatment considerations, and incorporate these newfound data into their practice.
At the end of this course, participants will be able to:
Describe the complexity of at least 3 approaches needed to care for Asian American Pacific Islander (AAPI) communities during this time of increased Anti-Asian racism and discrimination.
Compare and Contrast the therapeutic frameworks that address collective trauma, healing-centered approaches, intersectionality, and mental health concerns among AAPI.
Incorporate at least 3 elements of post-colonialism, critical race theory, and relational theory into treatment planning and use of self with enhanced understanding on individual and cultural subjectivity.
To register for the workshop, you will need to complete the following steps:
Click the "Register" button to begin the registration process.

You MUST have a TPN.health profile to attend this event. You will be directed to sign up or sign in to TPN.health before being able to complete your registration. Once you sign up or sign in you will be directed to the workshop registration page to complete your registration.

You MUST use the email address associated with your TPN.health profile at registration. This is an important step so we can verify attendance accurately.

You will be able to access the event by visiting the "My Events" page within your TPN.health profile. Please access the event link at this page at least 15 minutes prior to the event's start time to be directed to the Zoom registration page.