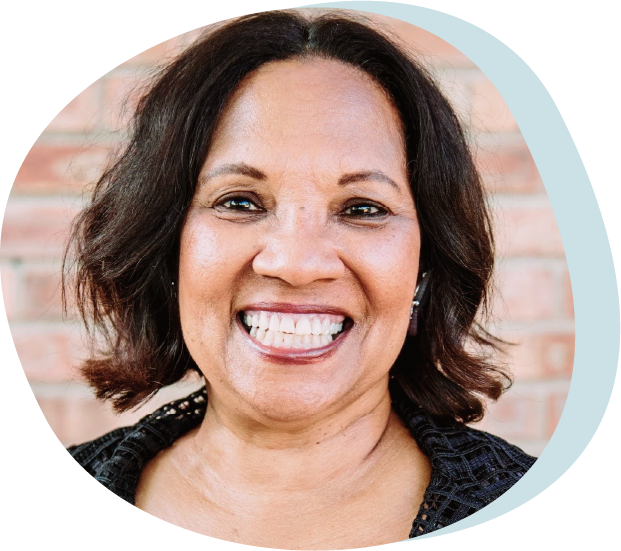 Lisa Lackey LCPC,CSAT, CMAT Presents
The Traumatic Impact of Racism & The Strong Black Woman Myth

As the world begins to open up again, America is "getting back to normal." But after a year of multiple pandemics (aka "the triple threat") that heavily and disproportionately impacted BIPOC communities both in rates of COVID transmission and in the socioeconomic fallout, Black women are already shouldering incredible levels of stress and trauma. And the "normal" that America is getting back to is a normal that we live in fear of - Black children being gunned down by police, cops "accidentally" discharging their firearm and murdering a young unarmed Black man. It is disorienting and scary to emerge from the COVID-19 pandemic, back into the world where we are burdened by the disease of racism and state-sponsored terror daily. Black women carry this world of fear on our shoulders in a way that nobody else does.
How can we survive or try to thrive in a world where we carry this level of
chronic stress?
From the educator's personal and professional experience as a Black woman, wellbeing consultant, entrepreneur, speaker, and trauma therapist: there has never been a more critical time for us to examine what stress is, how it presents in our lives and culture, its problematic physical and psychological impacts, how we can cope with crisis-level stress, and how we can prepare ourselves and take care of ourselves so that we can recognize and address the symptoms of stress overload and burnout to prevent premature death. Not only does this course offer a basic healing guide for you to follow as we return to America's dangerous "normal" - a "normal" composed of toxic hustle culture, racism, and violence, but as a lifestyle. This course will give you the tools you need to carve out your space, protect yourself from burnout from the inside out, and thrive emotionally, physically, and spiritually.
List two different kinds of stress.
Describe two specific physical, emotional and spiritual impacts of stress.
Identify at least two compassionate ways to decrease the current triggers impacted by past unprocessed chronic stress and burnout.
Create a plan for self-advocacy to decrease your chronic stress resulting from racism or a plan to advocate for the health of Black women as an ally.
To register for the workshop, you will need to complete the following steps:
Click the "Register" button to begin the registration process.

You MUST have a TPN.health profile to attend this event. You will be directed to sign up or sign in to TPN.health before being able to complete your registration. Once you sign up or sign in you will be directed to the workshop registration page to complete your registration.

You MUST use the email address associated with your TPN.health profile at registration. This is an important step so we can verify attendance accurately.

You will be able to access the event by visiting the "My Events" page within your TPN.health profile. Please access the event link at this page at least 15 minutes prior to the event's start time to be directed to the Zoom registration page.