College of Professional Studies
School of Social Work
Presents
Title IV-E Child Welfare Symposium
"Services that Strengthen the Capacities of Families"
As a Title IV-E Child Welfare sponsored conference, "Services that Strengthen the Capacities of Families" offers high quality continuing education that strengthens and supports persons working with children and families.  Presentations and workshops provide information on evidenced-based interventions and practice level strategies that advance knowledge and enhance workers provision of services.  Through these innovative approaches, parents and children are engaged and empowered to work toward improved outcomes. Services addressed during the conference include substance disorder, parents with intellectual disabilities, emotional health, cultural humility, virtual engagement, ethics, LGBTQIA youth, and youth services.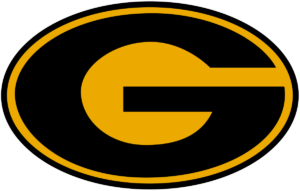 To register for the Title IV-E Child Welfare Symposium take the following steps:
1. Click the "Register" button to be directed to the conference purchase page.
2. Once you click the "Register" button, you will be directed to sign up for TPN.Health or if you are already a member you will be immediately directed to the ticket selection page.
3. Once you have signed up for TPN.Health, you will be directed to the ticket selection page to complete the process.
4. Continue through the checkout process and enter your payment information etc.
5. You MUST use the email address associated with your TPN.Health profile at checkout. This is important for tracking purposes.
6. You will be able to access the conference by visiting the "My Events" page within your TPN.Health profile. On the day of the event, there will be a link to the conference on the "My Events" page under "Active Events". Please access the event link on this page at least 15 minutes prior to the event's start time to be directed to the conference page.
Pricing
$35.00 for Six (6) Credit hours
Approved Social Work CEUs: Seven (7) Clinical sessions, four (4) General sessions, and (3hrs.)  Ethics
Dr. Carolyn Hester, Ph.D., LMSW, Dean of the College of Professional Studies
Dr. Jacqueline Garrison, DSW, LCSW, Associate Dean of the School of Social Work
Evelyn Jenkins, LCSW, CPM, Title IV-E Child Welfare Coordinator
School of Social Work, Grambling State University
Plenary Session—Keynote Speakers
DCFS-The Golden Rule Approach
Leslie B. Calloway, LMSW (.5 General) DCFS Deputy Assistant Secretary of Workforce Development
Sobriety Treatment and Recovery Teams (START)
(1 Clinical)
Tina Willauer, MPA, Program Director
Dawnia Flonnoy, MA, Senior Program Associate
National START Training and Technical Assistance Program
Children and Family Futures, Inc.
Cultural Humility and Engaging Race, Class, & Gender
(.5 General)
Rebecca A. Chaisson, Ph.D., LCSW Dean, School of Social Work Southern University at New Orleans
Strengthening Families in a Virtual Environment
(1 General)
Xavier Henson, ABD, LMSW, Director of BSW Program, Grambling State University
12:00pm - 12:30pm LUNCH BREAK
Professional Ethics
(3 Ethics)
Dr. Tiffanie Jones, Ph.D., LMSW, Assistant Professor, Grambling State University
Supporting Youth through Diversion and Intervention Programs 
Shonda Houston-Dotie, Director of Youth Programs (1 General)
Volunteers for Youth Justice, Shreveport, LA
Best Practices for Effective Prevention Programming (1 Clinical)
Dr. Elise Reed, Ph.D., LCSW-BACS, MSW Program Director
Dr. Jacqueline Garrison, DSW, LCSW, Associate Dean
Grambling State University
Affirming Queerness in Practice (1 General)
Emily Todd, MSW Student, Grambling State University
Using Motivational Interviewing to Build Motivation for Substance Abuse Treatment (1 Clinical)
Andrew Wilson, LCSW-BACS
Importance of Play in Therapy (1 Clinical)
Dr. Natalie Yates, Ph.D., Clinical Social Worker
Assistant Professor, Grambling State University
Parenting for intellectual Functioning Individuals and Its Challenges for Child
Protective Services
Patricia W. Williams, LCSW-BACS (1 Clinical)
Lecturer, Grambling State University
Adolescent Emotional Health (1 Clinical)
Chatseny Hughes, LCSW
Dr. Cheri Holbrook, Ph.D., LCSW, Assistant Professor
Grambling State University
Treating Adolescent Substance Use with Multidimensional Family Therapy (1 Clinical)
Cassandria Peoples, LCSW-BACS, Field Director  
Dr. Gayberyl Wesley, DSW, LMSW, CIT, Admissions Coordinator
Grambling State University
3:55pm - 4:15pm CLOSING REMARKS