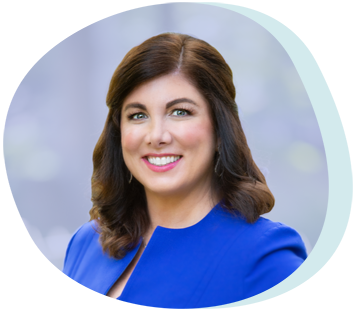 The Financial Mindset Fix:
How to Emancipate Yourself & Your Clients with Abundant Thinking
Recorded On: September 22, 2021

In this engaging and dynamic workshop, renown psychotherapist, entrepreneur, and author, Joyce Marter, provides practical and empirically supported strategies to help you and your clients stop setting your own ceilings and promote mental health and financial health. The session includes a PDF workbook of exercises to use with clients to help them shift from thoughts of fear and scarcity to abundance.
Participants are expected to gain competency in discussing issues around finances with clients, adapt their therapeutic approach to assist clients with navigating financial issues, and apply therapeutic tools based on financial recovery and empowerment.
At the end of this course, participants will be able to:
Describe the intrinsic relationship between mental and financial health
Identify a scarcity mindset and describe how to cultivate abundant thinking with CBT
Define and describe the impact of financial trauma and financially triggered PTSD
Integrate at least 2 tools to help improve your clients' psychology of money and empower them to cultivate an abundant life including mental wellness and financial prosperity
To register for the workshop, you will need to complete the following steps:
Click the "Register" button to begin the registration process.

You MUST have a TPN.health profile to attend this event. You will be directed to sign up or sign in to TPN.health before being able to complete your registration. Once you sign up or sign in you will be directed to the workshop registration page to complete your registration.

You MUST use the email address associated with your TPN.health profile at registration. This is an important step so we can verify attendance accurately.

You will be able to access the event by visiting the "My Events" page within your TPN.health profile. Please access the event link at this page at least 15 minutes prior to the event's start time to be directed to the Zoom registration page.